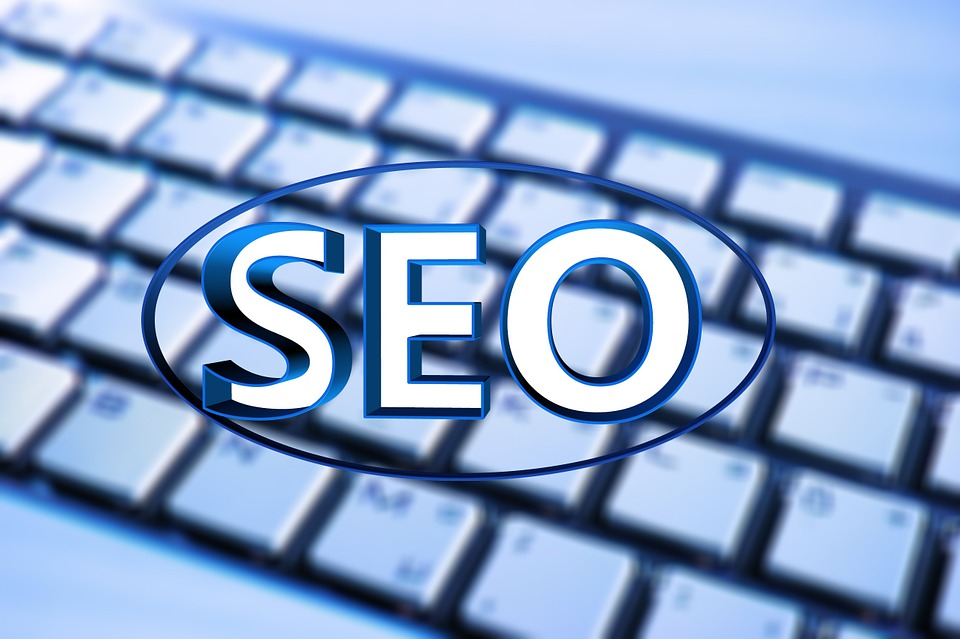 WordPress SEO Tips/Guide For Beginners
Introduction
Improving your WordPress SEO is critical for boosting the number of website visitors. Unfortunately, the majority of WordPress SEO tips are just too technical for beginners to understand.
If you want to increase visitors to your website, you should follow the WordPress SEO best practices. We'll walk you through the best WordPress SEO tips in this post to help you enhance your SEO and obtain more organic traffic.
1. Check Your WordPress Visibility Settings
WordPress offers a feature that allows you to hide your website from search engines. This option is intended to allow you more time to work on your website before it is ready to go live.
There is a possibility that the option is left ticked, and your website is not accessible to the search engines. If so, you need to check that the option is unchecked from WordPress Dashboard > Settings > Reading so that your site can show up in the search results. You can select the Post name option and click on the 'Save Changes' button.
2. Change Your Permalinks
A permanent URL or link to a certain article, page or blog on your website is known as a permalink. Permalinks clearly describe (in the URL itself) what your article, page, or blog is about, so visitors know what they're clicking on.
Not only should you modify your permalinks to improve user experience, but you should also do so to boost your SEO, as search engines read permalinks to find out whether your website contains answers to specific search queries.
A URL that is not easily readable is shared less than a readable permalink. If you have a new website, it's important to change the permalink settings by navigating to WordPress Dashboard > Settings > Permalinks.
3. Choose an SEO Plugin
Plugins for WordPress improve the functionality of your website by adding capabilities that aren't included with the platform. There are thousands of plugins to choose from, many of which can assist you in improving your SEO. However, if you're unsure which plugin you want to use on your site, you can look through the WordPress plugin library for suggestions.
We recommend Rank Math, the best SEO plugin available, as it provides an all-in-one solution for your SEO needs. It's simple to install Rank Math. 
To do so, navigate to WordPress Dashboard > Plugins > Add New. Look for Rank Math in the search bar, and simply install and activate the plugin.
4. Use XML Sitemaps
An XML sitemap is a code file on your web server that lists all your website's pages. Search engines employ XML sitemaps to identify, assess, and rank the data on your site.
Unless you have substantial coding experience and wish to generate your XML sitemap manually, the quickest approach is installing an SEO plugin, such as Rank Math SEO, that automatically generates search engine compatible sitemaps.
5. Add Your Site to Google Search Console
Google Search Console is a set of tools provided by Google that allows website owners to understand how Google and the various search engines view their content.
It gives you information and data to assist you to figure out how your pages appear in search results. You can also see the search phrases people use to locate your website and how often visitors click on your sites. Not only this, but you can also keep a watch on your websites and find out if something goes wrong in your site, such as when your site is not accessible, or there are restricted resources, etc.
With the help of Rank Math's built-in Google Search Console Integration, it's extremely easy to keep track of your website's performance.
6. Use Structured Data Markup
Structured data helps the search engines to understand the site's content in a better way. Structured data is important for any website, as it acts like a dictionary to the search engines. You can make it clear to the search engines what your content is all about by using structured data.
It could be challenging to add structured data to your posts/pages, but the entire process is straightforward with Rank Math's structured data. Rank Math supports various Schema types and you can use them on your site to grab more eyeballs.
7. Perform Keyword Research On Your Website
The process of selecting profitable and strategic keywords for your WordPress website is known as keyword research. Without keyword research, WordPress SEO optimization is completely pointless.
Rank Math makes keyword research simple. There's no need to make educated guesses when it comes to identifying prospective keywords for each post. The integration of Rank Math with the Google Trends tool (Rank Math PRO only) allows you to check and compare search trends.
8. Optimizing Your Blog Posts for SEO
To gain broader visibility in the search engines, you must optimize your content regularly. Each post and page should be optimized in a way that they have a title, description, and target keyword, and all of the best SEO plugins allow you to do so.
Here are some of the best practices to optimize your posts:
Use subheadings (H2, H3, H4) in your post, so it's easier for the readers to read the content.
Make sure that the focus keyword is included in the post's permalink and it's readable. Please avoid keyword stuffing.
Use Alt attributes for the images to describe them accurately.
Follow proper naming conventions for your media files. Do not use generic names such as "IMG_12334567.png."
9. Use Internal Linking
You'll need to boost your website's authority to improve your SEO. The amount of internal links to your pages, posts, blogs, and other content is one of the key ways search engines judge your site authority.
To link to other content, highlight the text you want to link to on your page, go to the WordPress toolbar, click the link button, then copy and paste the URL you want to link to.
Your linked words will change blue and contain the URL you want to redirect your visitors to.
10. Optimize Your Images
On your WordPress website, you can optimize almost anything, even your images. Use Image-Alt-Text to optimize images. Image-Alt-Text, are the descriptions of your images, used by search engines to rank your site and assess whether or not your images include the information that users are looking for. You can add alt text to your images as shown below:
If you have a description that has multiple words in it, use dashes to separate the words. Doing so will inform the search engines that there are multiple different words in the description of the image.
On-Page SEO requires the use of Breadcrumb. Breadcrumbs aren't just for people to read; they're also for search engines. Breadcrumbs aid in the visual navigation of a website and aid in increasing search engine traffic by helping you stand out from the rest of the results and assisting search engines in understanding your content hierarchy.
Breadcrumb functionality is available in all major SEO plugins. But above all, Rank Math's breadcrumb functionality makes it easy to add breadcrumbs to your site.
You can navigate to the breadcrumbs settings from Rank Math > General Settings > Breadcrumbs as shown below:
12. Use NoFollow External Links in WordPress
When you link to a website, you give that link a portion of your website's SEO score. This is known as the "link juice".
You should make sure you get more link juice from other websites than you give away in exchange for good search rankings. External links (links to websites you don't own) with the "nofollow" tag are signalled by search engines not to follow them, which helps you save link juice.
Please keep in mind to use this option with caution. Nofollow can be added to affiliate/sponsored links. It will convey the wrong signals if you add them to all external links. WordPress does not offer an option to make links nofollow. If you're using a plugin like Rank Math, adding nofollow external links is easy. To do so, while adding a link, click the Set to nofollow option as shown below:
13. Optimize Website for Mobile Devices
After you've optimized your post, make sure your blog appears well on mobile devices as well. Why? It's usually a good idea to optimize your content for mobile devices since more and more users choose mobile to desktop or other platforms.
You can use the AMP plugin to assist your visitors to have a better page experience. If you're using Rank Math, go to the WordPress Dashboard > Rank Math > Modules section to enable the AMP module. You may also use Google's Mobile-Friendly Test tool to see if your website is mobile-friendly.
14. Measure and Improve Your Site's Speed
As Google uses page speed as a ranking criterion, the performance of your website will be impacted if it is slow to load.
Fortunately, a WordPress caching plugin can typically greatly improve page performance. There are numerous caching plugins for WordPress. W3 Total Cache and WP Super Cache, for example, provide a variety of caching options, including page, browser, object, and database caching.
It's always a good practice to keep an eye on your website's performance to monitor issues if any. You can also read this extensive guide that'll help to improve the speed of your site.
15. Secure Your WordPress Site
While WordPress comes with a number of security measures, there are a few things you can do to boost security. The good news is that keeping your WordPress site secure isn't difficult.
Using unique usernames and passwords for logging in is a simple way to keep your WordPress site secure. Your login credentials should be difficult to guess. You can go a step further by employing two-factor authentication, which is supported by a plugin.
You can also consider limiting login attempts and installing top-notch security plugins that'll help you secure your site.
Conclusion
It's easy to start with WordPress SEO and optimize your site. You can improve your website's authority and visibility on all search engines by adopting some or all of the simple ideas in this extensive guide, and as a result, you'll see an increase in website visitors, leads, and conversions.
Do you have any questions for us? Join us in the comments section. We would love to hear from you.
Categories
SEO Tutorial