List of 8 popular WordPress Watermark Plugins
Do you want to get a handy WordPress Watermark Plugin for your next website? If yes, you have landed in right place.
WordPress Watermark Plugin helps you to protect the site's images and galleries. The main reason for using the watermark plugin is that it will add your company's watermark to your work. A watermark can be a text, image (png or gif), or icon that is added to your photos or your work. With this, you can prevent your work from stealing. 
There are thousands of Watermark plugins available in the WordPress directory. Because the long list may confuse you, we have listed some popular WordPress Watermark plugins. Just go through the list and get the best one for your site.
Let's get started:
8 popular WordPress Watermark Plugins
Ultimate Watermark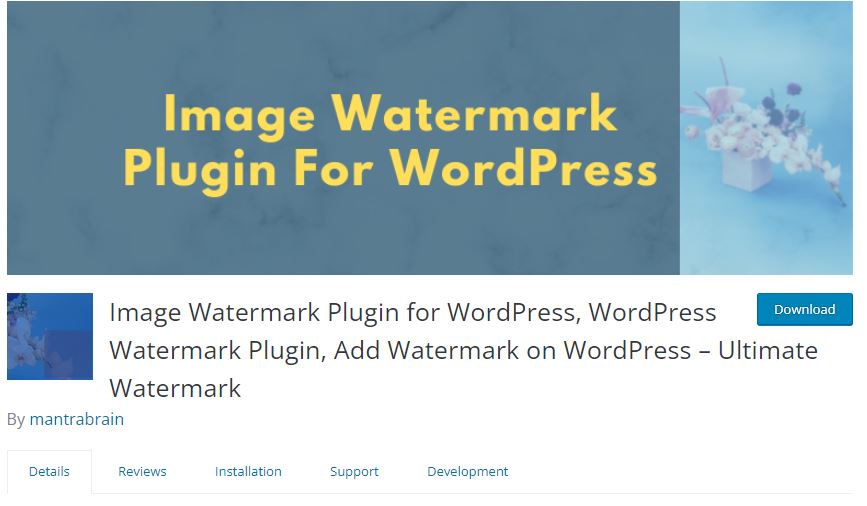 Last but not least, Ultimate Watermark is a relatively new plugin packed with amazing features. It allows you to add watermark images and their scale position along with its different settings like backup images and others. Also, you are free to control the position and size of the image which can be applied to your media independently. Ultimate watermark provides bulk image watermark with applying and removing bulk watermark option on media
Features
Comes with a single-image watermark 
Dynamic position and settings
Add and remove watermarks with bulk actions
Provides full image backups
Include image protection features
GD and ImageMagic Library support
Image Watermark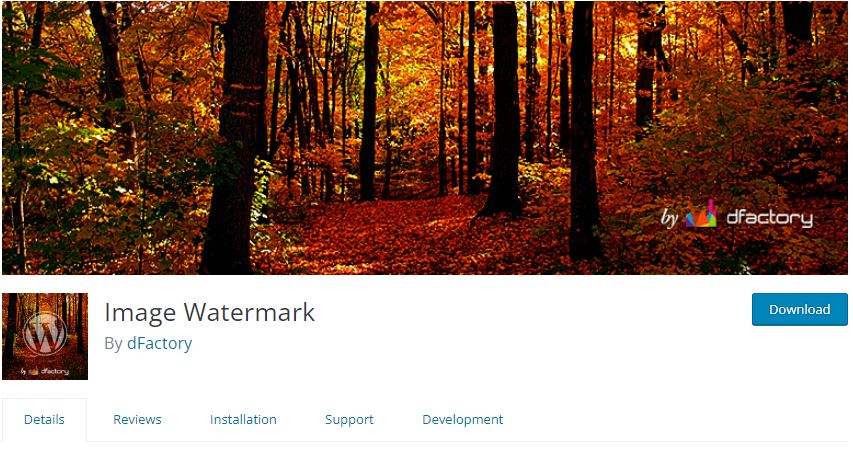 Image Watermark is a free WordPress watermark plugin that allows you to add watermarks to images. You can do it both either manually or automatically. You are totally free to choose the watermarks' location, size, and opacity for your image. It is available in both free and premium versions. You can still go with the free one as it offers many features.
Features
Watermark your site images with bulk actions
Comes with a flexible watermark position
Watermark image preview
Provides GD LIbrary and ImageMagic support
Configurable watermark offset, opacity, and position
Comes with 3 watermark sizes: original, custom, or scaled
Modula Gallery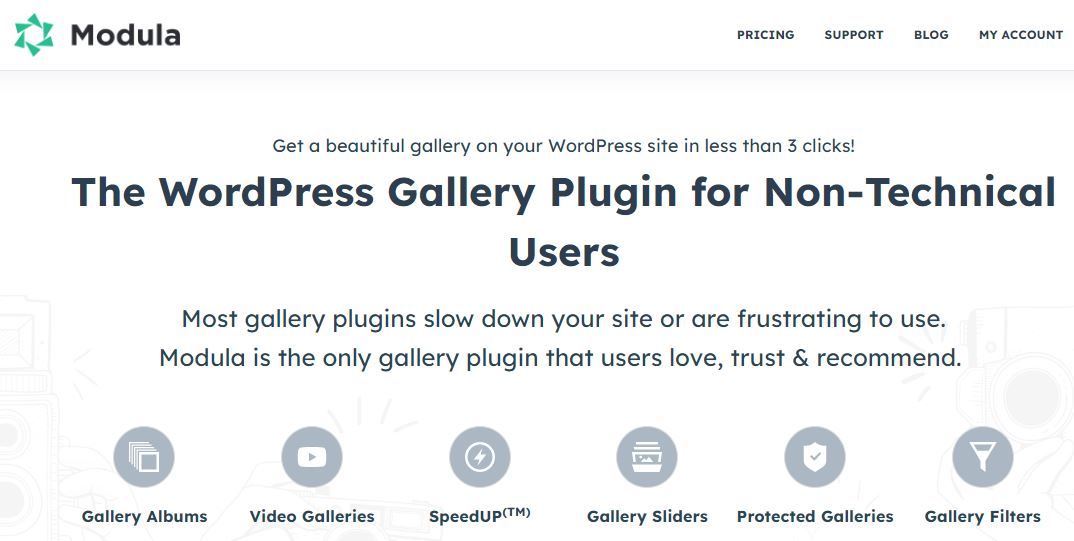 Websites with more images and galleries get more attention as it gives elegant look to your site. And for this Modula Gallery will be very helpful. Modula Gallery is a freemium plugin with which you can add beautiful galleries for your photos. And the best part is, that the plugin comes with a dedicated Watermark extension. Now you can easily add image watermarks to your photos. You are free to add a watermark to images that are already uploaded or newly uploaded images.
Features
Fast, easy to get started
Beautiful looking image gallery
Allows you to create almost infinite layouts through our multitude of smart layouts
Ability to disable right-click to protect your image
Add various filters to your images
Comes with loading and hover effects
WP Photo Album Plus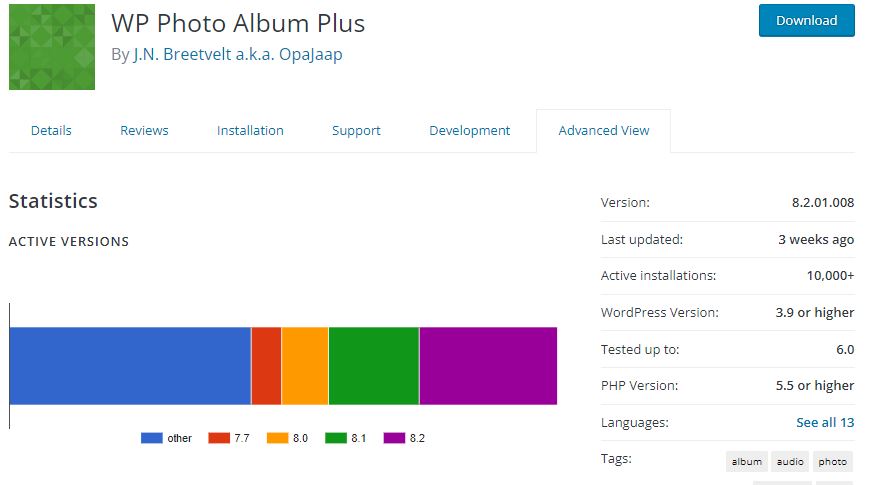 Likewise, WP Photo Album Plus, as per its name, allows you to add photo albums to your WordPress site. It comes with different tools with which you can easily add image watermarks.
The plugin has an option for the watermark submenu. It allows you to upload your own watermark images with flexible size, location, colors, fonts, and much more. Moreover, WP Photo Album Plus allows you to create unlimited albums and sub-albums. And for this use any type of media file.
Features
Provides various configurations
Add watermarks to thumbnails
Allows you to upload your own watermark image
Includes unlimited albums and sub-albums
Configurations restriction for various image and album
Subscriber email notifications
Pro Bulk Watermark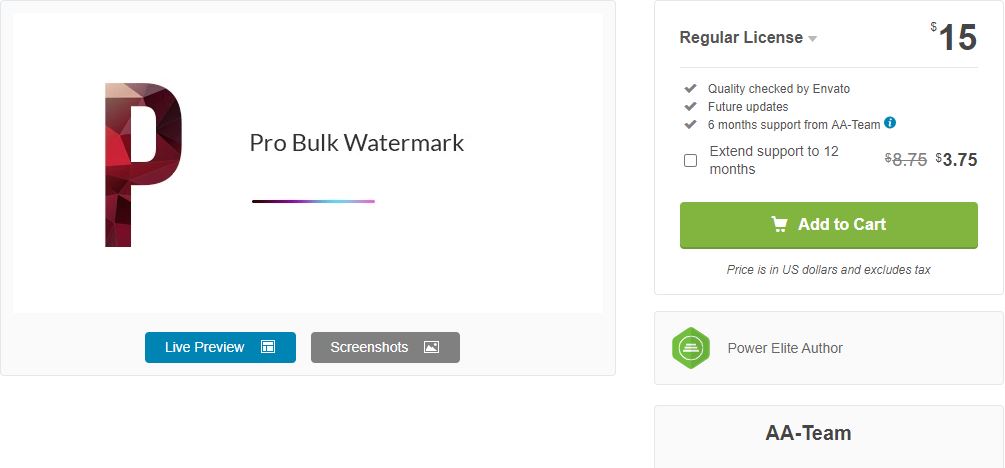 Another amazing WordPress watermark plugin on our list is Pro Bulk Watermark. It is a premium watermark plugin that you can get from CodeCanyon. With this, you can add a text and image watermark to your website's photos. The plugin comes with a live demo administration, now can see how your watermark images look when it goes online. This will make your customization easier.
Features
Very simple to install and use
Comes with a live demo
Allows you to upload a custom watermark image
Option to select Watermark opacity
Text Watermark
Flexible to modify watermark alignment and add margins
Product Watermark for WooCommerce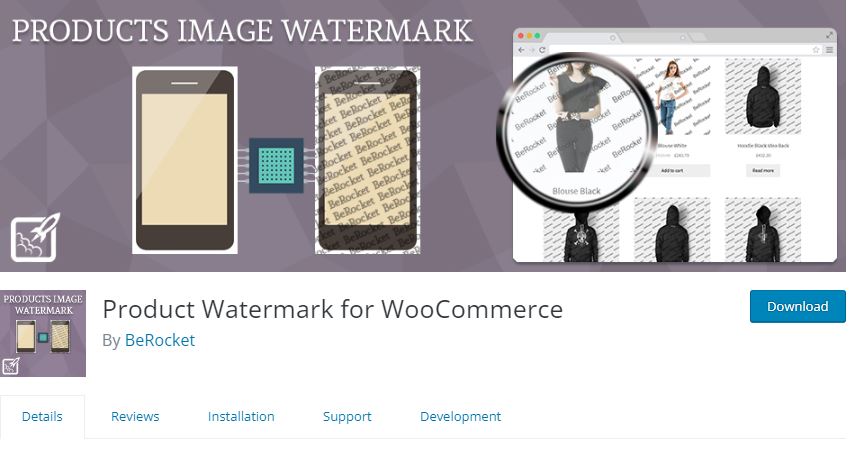 If you have a WooCommerce website, this will be the best watermark plugin. Product Watermark for WooCommerce protects your WooCommerce images from thieves. No one can steal it which will keep your brand powerful. Since the plugin is easy to handle, even a beginner can deal with it very well. It allows you to add watermarks of the company logo, copyright symbol, company logo, or text.
Features
Watermarks are transparent
Add watermarks to WooCommerce product images with an easy access
Comes with a customizable watermark position
Provides configurable opacity
Available in a premium version
Custom CSS for front-end pages
Easy Watermark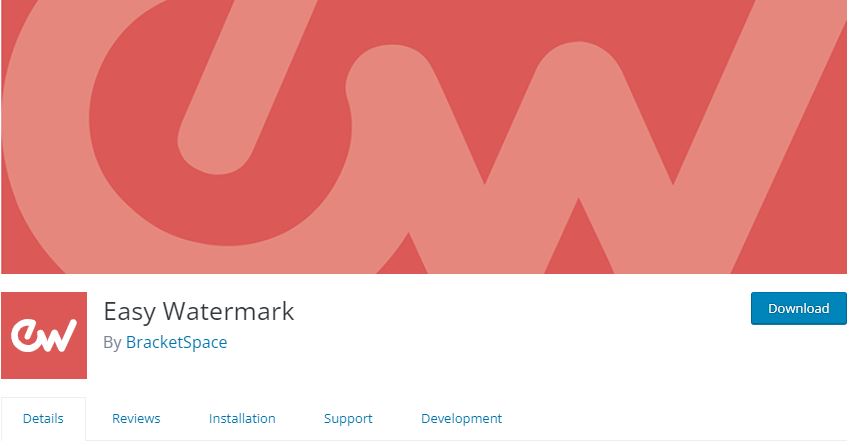 Similarly, Easy Watermark is a popular free plugin that makes children play with adding watermarks to images. It allows you to add a logo or text-based watermarks both manually and automatically. The plugin comes with bulk actions feature that allows you to add a watermark to all existing images in your media library.
Features
Both image and text-based watermarks are available
Configurable transparency and opacity
Offers 9 different watermark positions and configurable size
Support text watermark with 10 popular fonts
Dynamically add the name of the user uploading the image
Provides image backups
Watermark RELOADED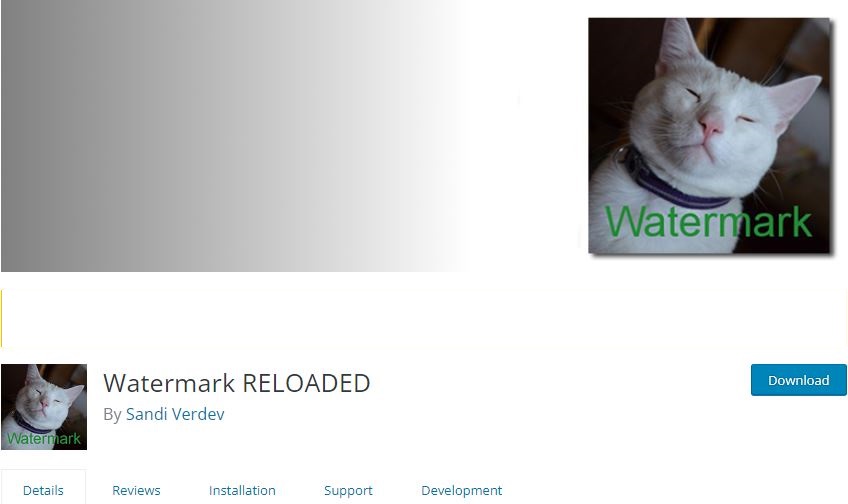 The watermark RELOADED plugin allows you to add a watermark to your uploaded images. It comes with different fonts and colors with which you can create a watermark for your site.
The plugin's watermarking settings are simple, so even a layman can handle it well. Also, it comes with an instant preview option, now you can easily see how your watermark when it goes online.
Features
Amazing watermark opacity
Provides image watermark
It comes with an attractive watermark background-color
Option for text watermark with an outline
Live preview option
Allows you to turn off the watermarking
Conclusion
Finally, we did with all listed WordPress watermark plugins. All of these plugins come with amazing features that help you to add a proper watermark for your image.
Please go through the article and find the best WordPress Watermark plugin for your site.
Also, check out our detailed guide on Yatra.
If you like the article, then please follow us on Facebook and Twitter.
Categories
Uncategorized