10+ Popular Email Marketing Tips & Tricks
Do you want to know about some popular email marketing tips and tricks? Email Marketing is one of the best methods to promote your business and brands.
Different people have different views about email marketing. Some say it is an incredibly effective strategy to boost conversions and increase brand loyalty and some say it can either be a waste of time. Well, it is up to you how you are handling your email marketing.
To make this technique useful and effective, you need a well-planned strategy. This will increase your conversions and maximize your efforts.
So let's get started:
Email Marketing Tips & Trick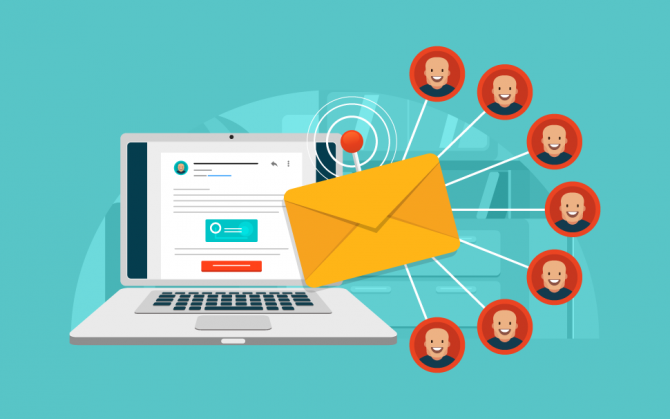 Build your subscriber list
The very first tip for email marketing is to build your subscriber list. It is very important to increase your subscriber list. No matter how long is your email list, you should never stop adding to it. You should always concern about how you can grow your audience through email. And for this, you need to create an attractive subscription form on your home page, blog page, and everywhere else you can fit it.
Encourage readers to reply
You create emails and send them to different people. Some show their interests and some leave them and ignore them. This direct mail and email marketing open the door for meaningful conversations with real people interested in your business. But just doing these is a waste of time. If you want to get a response to your mails, you need to look after following these three variables:
Irresistible subject lines: Talks to your readers directly and promise them something that stands out from the other emails.
An entertaining and distinctive voice: design your mail in such a way so that it seems to look real.
Create an Email Marketing Strategy
Pre-planned strategies make your business more powerful. No matter how successful an inbound marketing strategy, you are making but without a plan, it will be worthless. So while making email marketing plans, you need to know, Who do you want to reach with your messages? Prospects? Existing customer? Both? Once you finished this, defined your audience and build your list. At last, develop a content strategy for your list to drive conversions, and create your plan and attach some goals.
Keep the Subject Line Concise to Standout in Mobile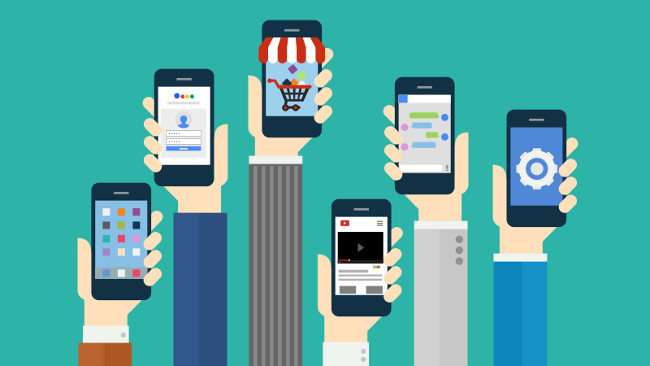 Nowadays, over 51% of users are using mobile to check their emails. To get a better response, you need to make your subject lines shorter. Make sure your subject lines are concise and compelling that will make readers want to know more. With a short, enticing, and captivating subject line, you can attract more audiences. And to this you can;
Use numbers, symbols, or emojis.
Leverage the power of personalization.
Use creativity.
Look after font type, size, and color
Use A/B testing to identify the perfect email
A/B tests help you to know more about your subscribers. With this, you can test subject lines, body copy, layout, CTA language or button color, images, and many more. Go through this test and test everything one by one to draw clear conclusions.
Include Links to Your Social Media Profiles
Links play an important role to gather a huge audience. If you attach your social media links in your email it will encourage your readers to engage with your business. If you want to make your email more strong email marketing is the best practice. With this, you are building opportunities for promotion as well as gaining your audience's trust.
Keep Track of Your Data
If you are creating and just sending emails, it will be worthless, if you have not double-checked your data. Sometimes, most of the emails addresses were undeliverable. Also, some emails were never opened. So need to keep records of how many emails you have sent, who have replied, and what time of day people did open your message. Such tiny details in your data can tell a lot about your marketing performance. Not only that, using Google Analytics for your website, got even more powerful data at your fingertips.
Here are some data you need to keep track of:
Open rate
Click rate
Unsubscribe rate
Earning per Subscriber
Time of day your emails are opened
Make sure your emails look clean and crisp
We need to flow with time and so the format of the email. You need to keep updating your emails so that it looks clean and crisp. Make your emails in such a way that users keep their interest. This means using short paragraphs and ensuring that keywords and phrases relevant to your readers stand out. Also, you can including bullets that will point to help people skim the content.
Write a catchy Subject Line
If you want to increase your audience through email marketing, start making a catchy and effective subject line. Don't make it too lengthy, people will ignore it and never open it. They may delete or report your mail as spam. You need to convenience your audience so they will open your email. Your catchy subject line can make them believe there is a benefit in doing so. Suppose you have an advertising company, in such case you can use the following catchy subject lines:
Get spotted with us
Show your brand off, literally
Ads made enticing
Give your brand the due attention
Build an audience
Stay Updated
Another most important tip you need to know about email marketing is, you should keep yourself updated. This means with time and choice, you need to update your email marketing strategy. Because what has worked in the past may not work now or in the near future. And if you are always stuck in the same pattern, you may lose your audience. For this, you need to learn more, keep researching about modern patterns,s and know what people are interested in. Keep remember, you have to be aware of what's not working and avoid those mistakes at all costs.
Set Up A New Subscriber Welcome Sequence
You send some related or important emails to your old customer, but what about the new one. You cannot same emails to your new subscriber at starting. If you don't know, let me tell you one thing, one email that gets read much more than any other email is the welcome email. Yes, you heard right, so if you want to make your email marketing more stable, send attractive and warm welcome emails. New subscribers are totally a stranger to your business. They don't know much about your brand. So include some details or templates within your welcome emails.
Conclusion
Finally, we did with all the listed tips and tricks for email marketing. No matter whether you are a beginner or an expert, these tricks will be always helpful. Such tips sharpen your marketing skills and give you huge benefits.
So apply these email marketing tips and make your brand popular and stable.
We hope you get this article helpful to you. If you have any confusion, you can let us know through the comment section. We will solve your queries and get back with your answer as soon as possible.
Follow us on Facebook and Twitter to get updates on more articles.
Also, See!!!
Categories
Email Marketing