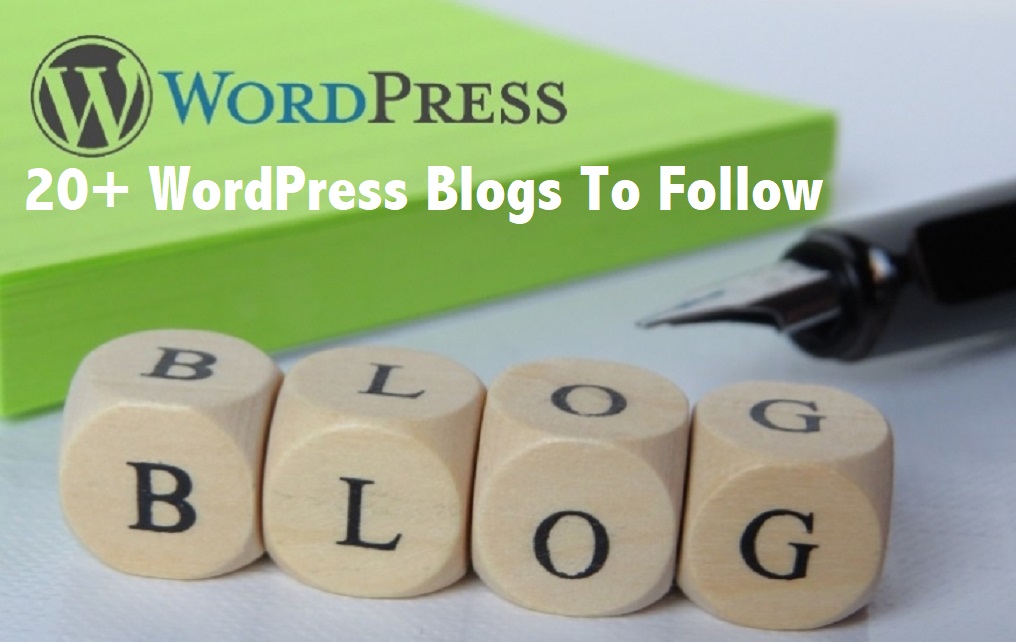 20+ Popular WordPress Blogs to Follow [Updated]
Are you searching for a popular WordPress blog? If yes, you are in the right way. WordPress blogs help you to know about WordPress plugins, themes, and reviews. If you have any problems regarding WordPress, you can solve them by following its blogs.
Before starting your WordPress journey, you can go through some popular WordPress blogs for your ease. No matter either you are a beginner or an expert, these blogs are helpful for everyone.
In this article, we have listed 20+ popular WordPress blogs which you must follow to set up your WordPress website and to make it popular.
Let's get started:
Popular WordPress Blog
Mantrabrain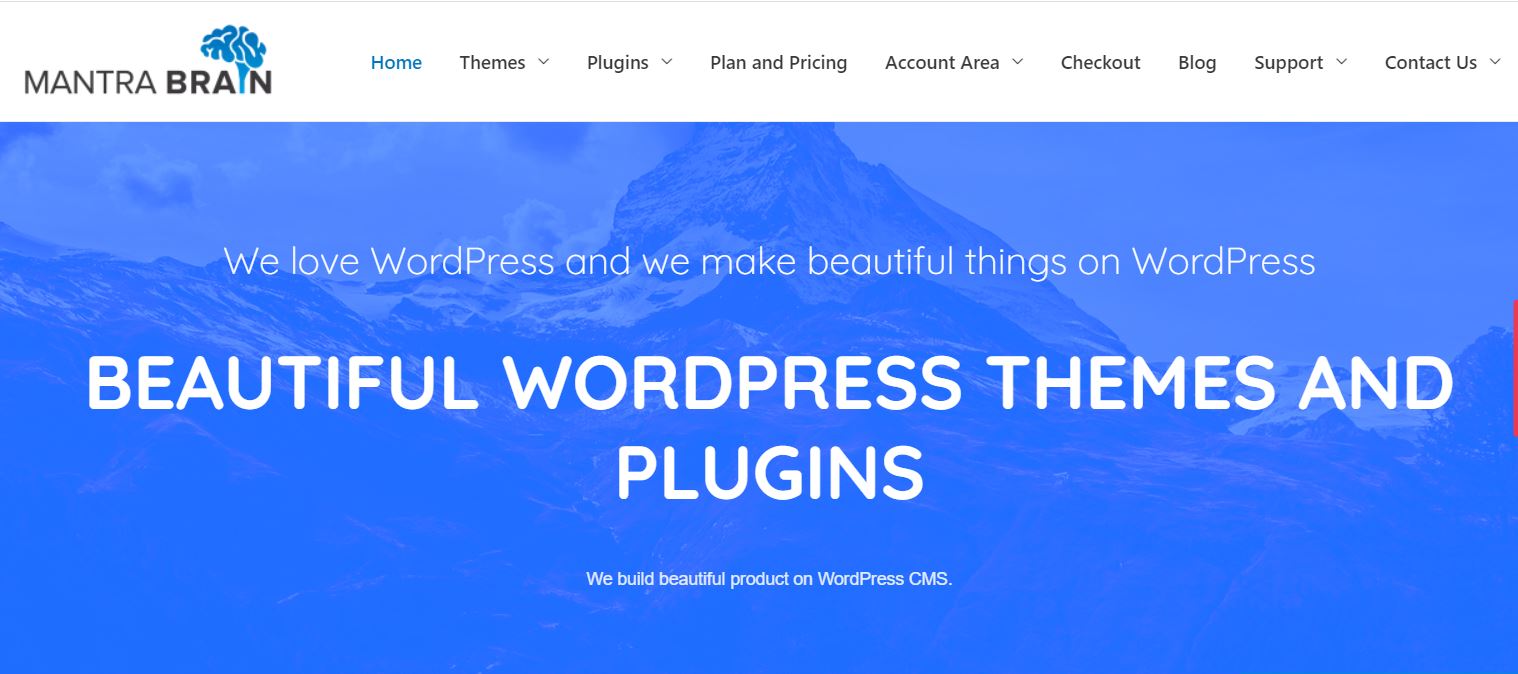 At first, we are going to mention our own blog called, Mantrabrain. Our blog is developed with clean and clear code and very well-organized features. We have a great team who are always ready to help our audience. We make sure our audience gets useful content regarding WordPress. As we know, audiences have different types of queries about our product. You can ask us anything, we will love to support you. Besides these, all of our WordPress products are user-friendly, catchy, and translation-ready.
WPBeginner
WPBeginner is one of the popular WordPress blogs to follow. As per its name, it is very useful for beginners. It contains a very detailed blog that will guide you to perform your task. Here you can know about the best WordPress tutorial blog. WPBeginner is really the best place for newbies to get started on their journey to success in WordPress. This blog includes everything from installing, configuring, and hosting WordPress. For sure, you will get the best and easiest methods.
CodeinWP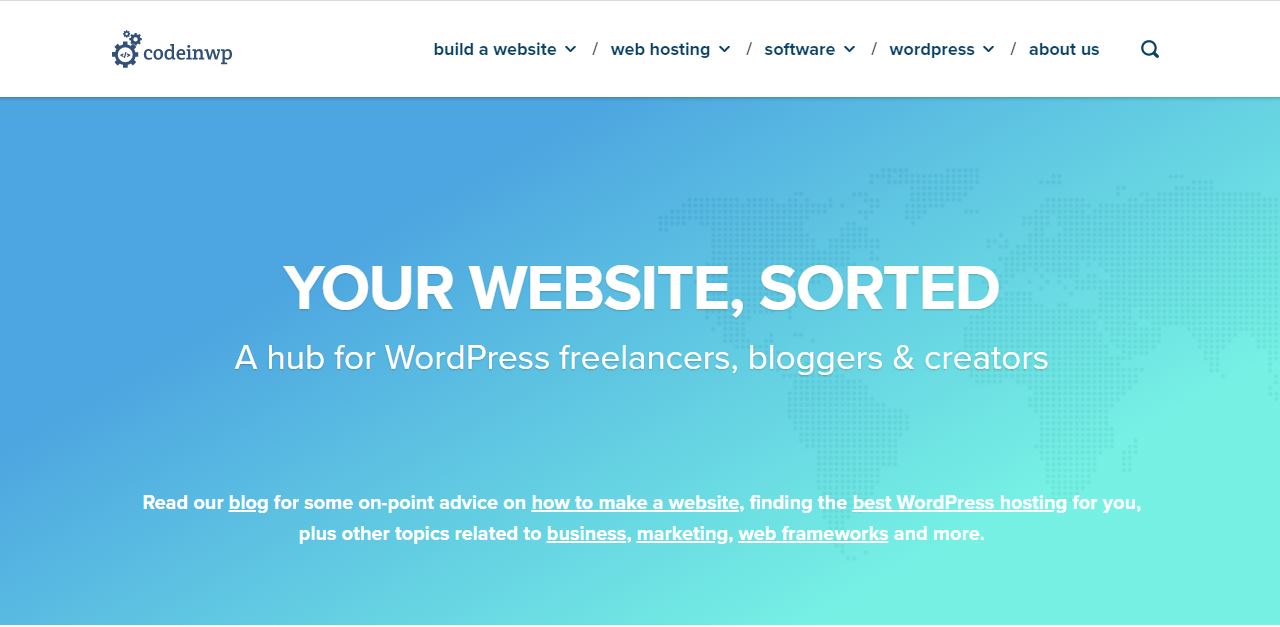 If you are searching for a place where you can get creative solutions regarding WordPress, you must follow CodeinWP. This popular WordPress blog comes with blogs that are easy to understand. It is a user-friendly blog, and without a doubt, you can handle it very well. It is one of the popular WordPress blogs whose contents are simple, easy-to-understand, and its technical information is broken into simple English.
WPlift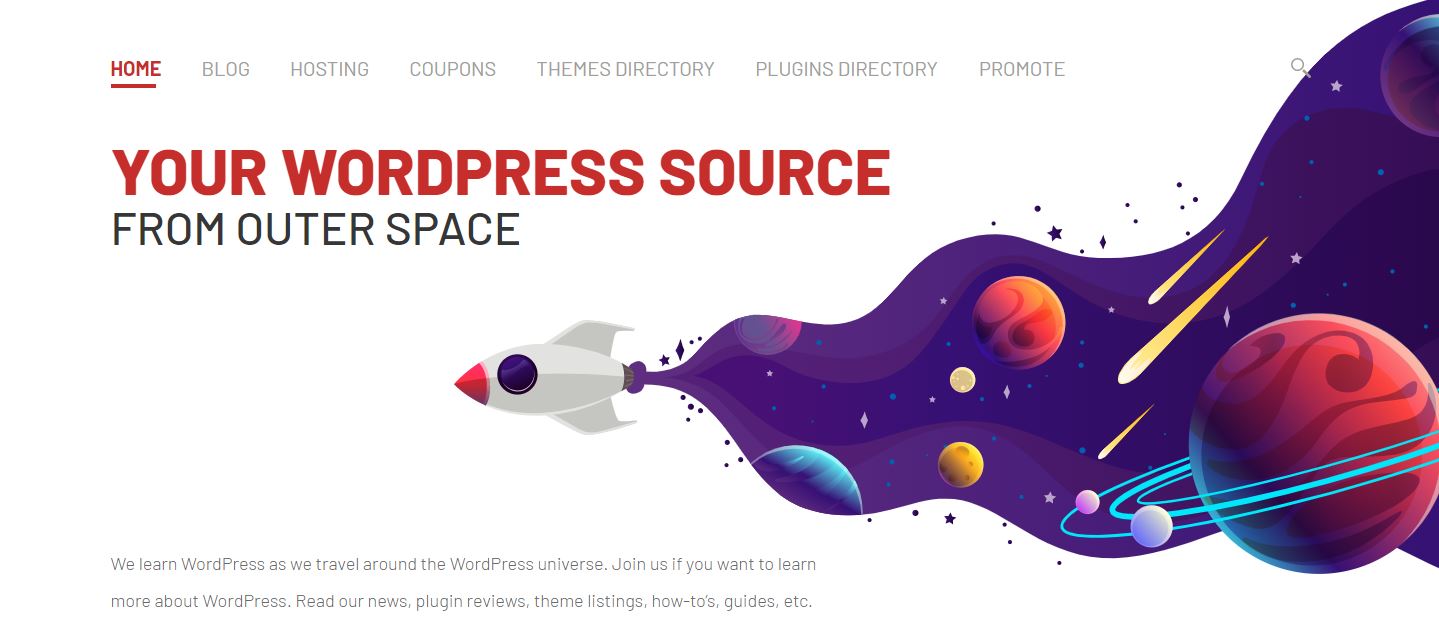 WPlift, a popular WordPress blog to live your WordPress knowledge. Here, you will get the latest WordPress updates, unbiased reviews, and excellent tutorials. WPlift promises to provide an actionable and enjoyable blog that all are easy to understand. This blog provides reviews, best tutorials, and detailed information on essential WordPress themes and plugins. You can visit the blog if you want some detailed blogs regarding WordPress.
ThemeGrill Blog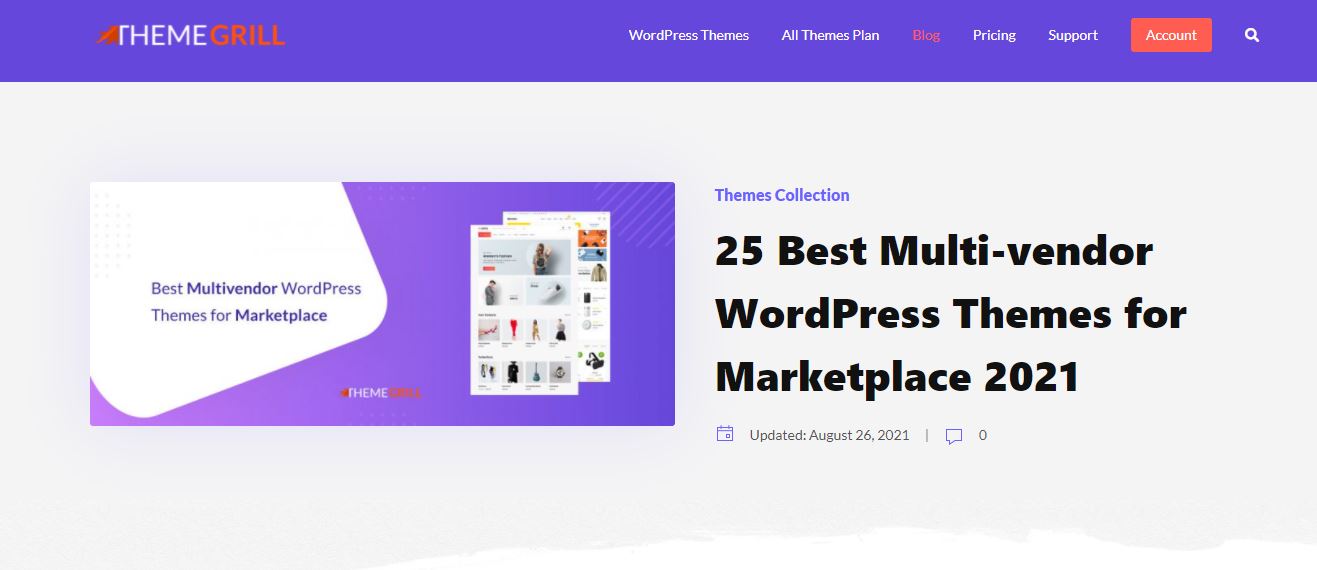 Likewise, ThemeGrill Blog is an amazing platform where you can get every necessary material of WordPress. It provides the best quality, resourceful WordPress articles based on in-depth research. Here you can find WordPress tutorials, guides, tips and tricks, WordPress reviews, news, trends, and information. Also, ThemeGrill has researched WordPress themes and plugins collections, reviews, and WordPress coupons and deals. For sure, this popular WordPress blog will help you to be a WordPress expert.
WP Tavern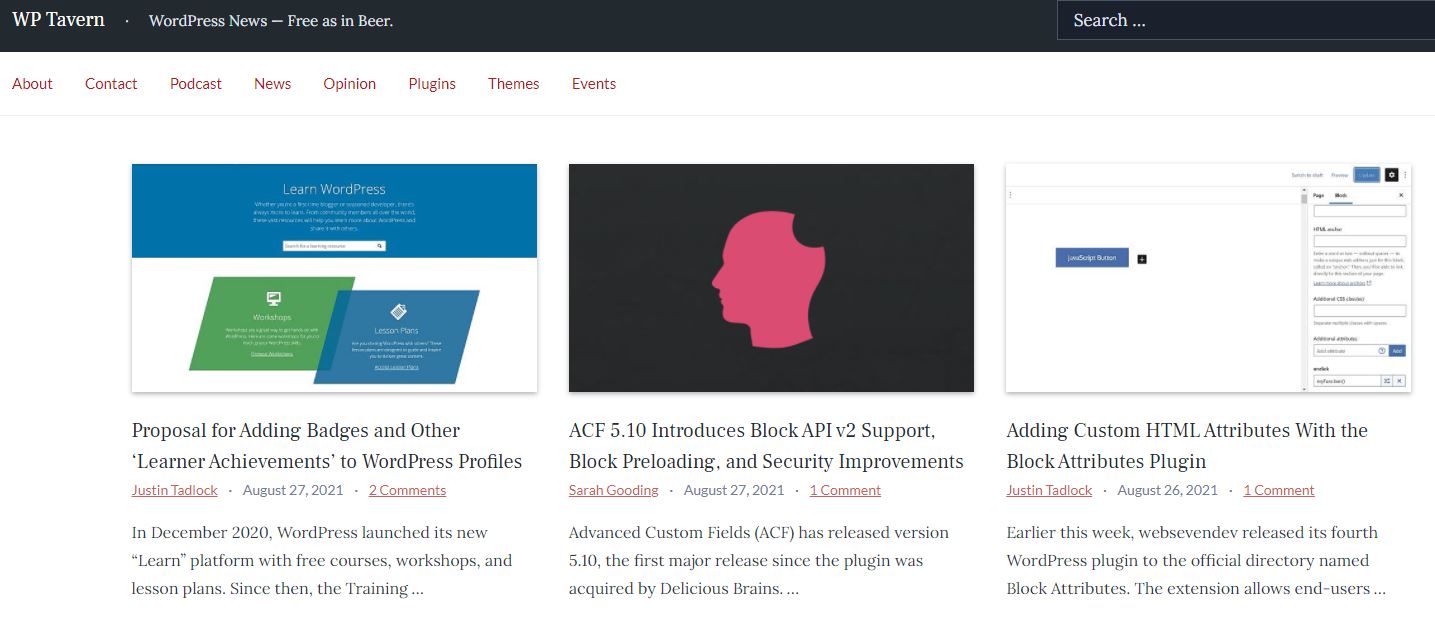 If you want to keep yourself updated about WordPress news, WP Traven is the best option for you. It is the best place to post the latest WordPress news and WordPress hacks. WP Traven is updated on daily basis and is managed by Sarah Gooding and Jeff Chandler. It mainly focuses on WordPress news, themes and plugin announcements, and how-to tutorials. The blog has creative and dedicated team members who always try to provide useful material to its audience.
WPblog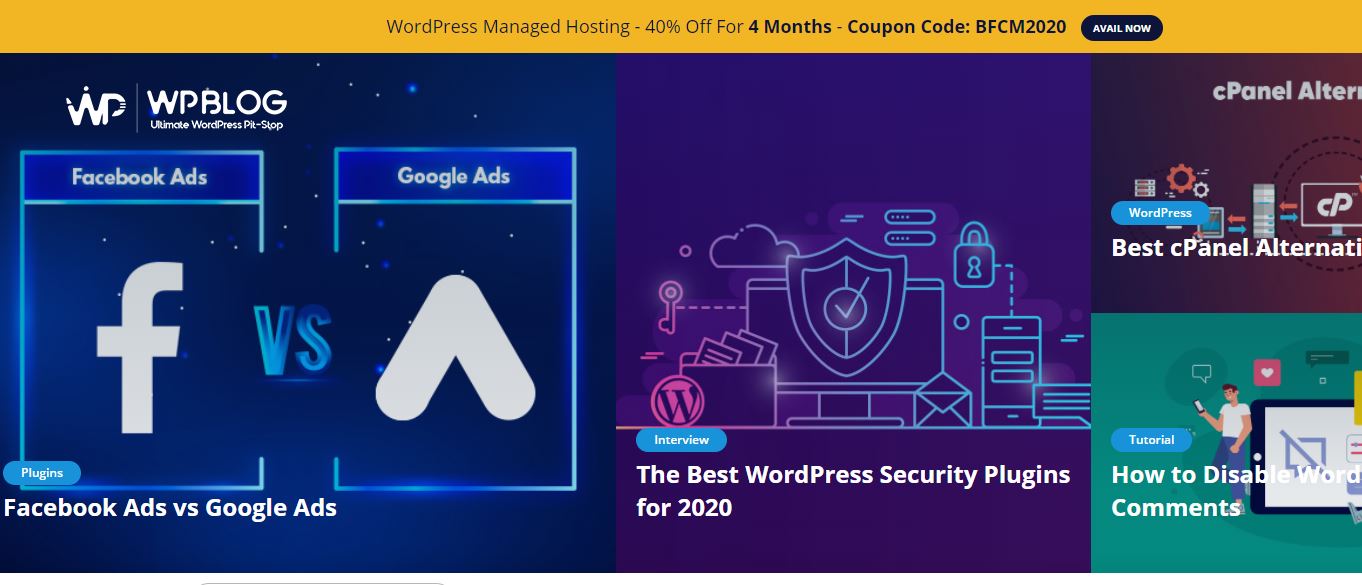 WPblog is able to maintain its position in the market and is known as one of the popular WordPress blogs. It is popular for its WordPress tutorials, tips, and news. The blog publishes detailed and user-friendly tutorials and tips that can guide you properly. The best part is WPblog is always looking forward to good-quality guest contributions. They also welcome plugins and themes for independent, third-party review, and many more.
Torque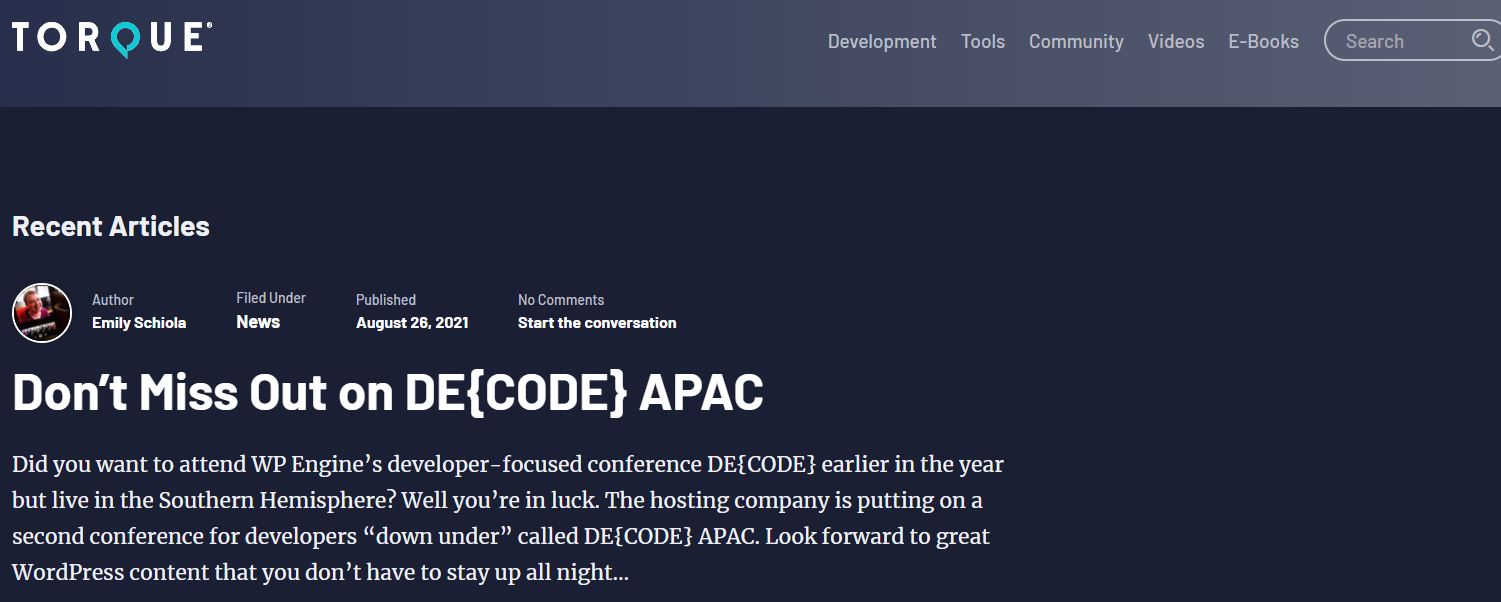 Similarly, Torque is a popular WordPress blog that is powered by WP Engine. It was previously launched in 2013 in WordCamp San Francisco. Later, it has become one of the top WordPress sources around because of its services. The main reason behind its popularity is its variety of writers. Their distinct writing style makes every article unique and interesting. It's all WordPress news, interviews, and tutorials that are very useful.
WPLeaders
WPLeaders is a compelling WordPress blog that is committed to improving things according to each client's viewpoint. It is a quickly developing blog that conveys exact data about WordPress Themes, plugins, hosting, and so on. The blog provides all you require to settle on the right choice in picking the right WordPress elements. It is an ideal spot to learn and acquire a great deal about WordPress, gain from the best.
WPExplorer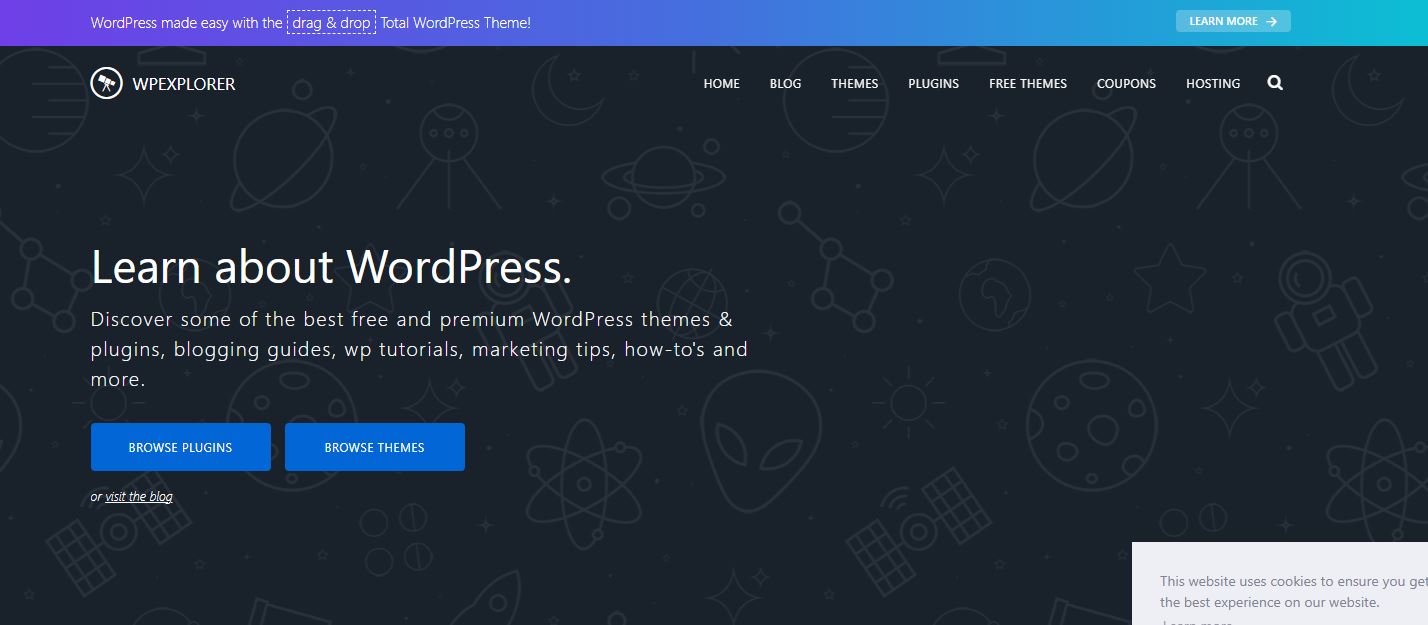 Are you searching for some platform where you can find better tutorials for WordPress? Well, you can get it from WPExplorer. Here you will get all essential WordPress instructional exercises, in fact, progressed surveys, all-around WordPress news, and straightforward, straightforward how-to-guides. WPExplorer has two devoted areas for premium and free modules, separately, on each class; this will be useful when you are hoping to add some new components to your WordPress site.
Blogging Wizard

In case you are thinking of setting up your new WordPress site, Blogging Wizard is one of the most mind-blowing approaches to begin. It intends to give content that is straightforward including the different parts of WordPress. Blogging Wizard is refreshed each and every other week, and you will discover instructional exercises and examinations to take care of your site. It offers advice, tips, and techniques for content marketing. Most of its topics are blog marketing, SEO, traffic generation, and of course, WordPress.
Kinsta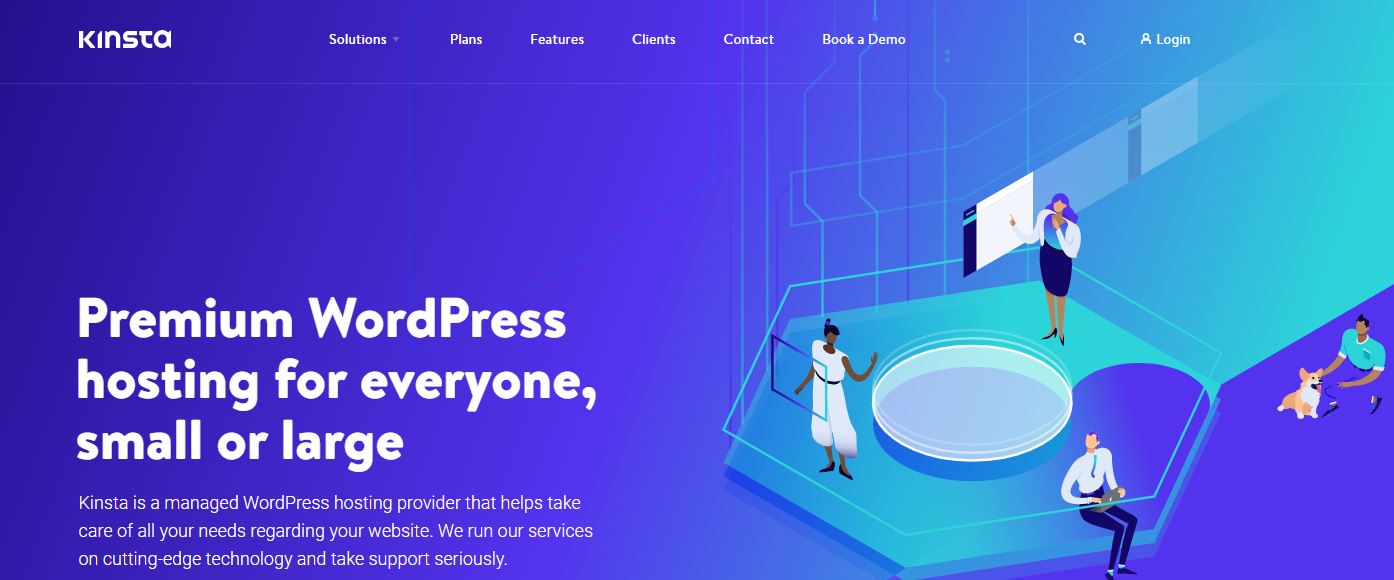 Moving forward, another popular WordPress blog on our list is Knista. It is a managed WordPress hosting provider and helps you to look after all your needs regarding your website. We run our services on cutting-edge technology and take support seriously. With this, you will get almost all necessary data related to WordPress plugins, themes, and others. It without a doubt has sufficient data to keep you snared in case you are a WordPress lover.
weDevs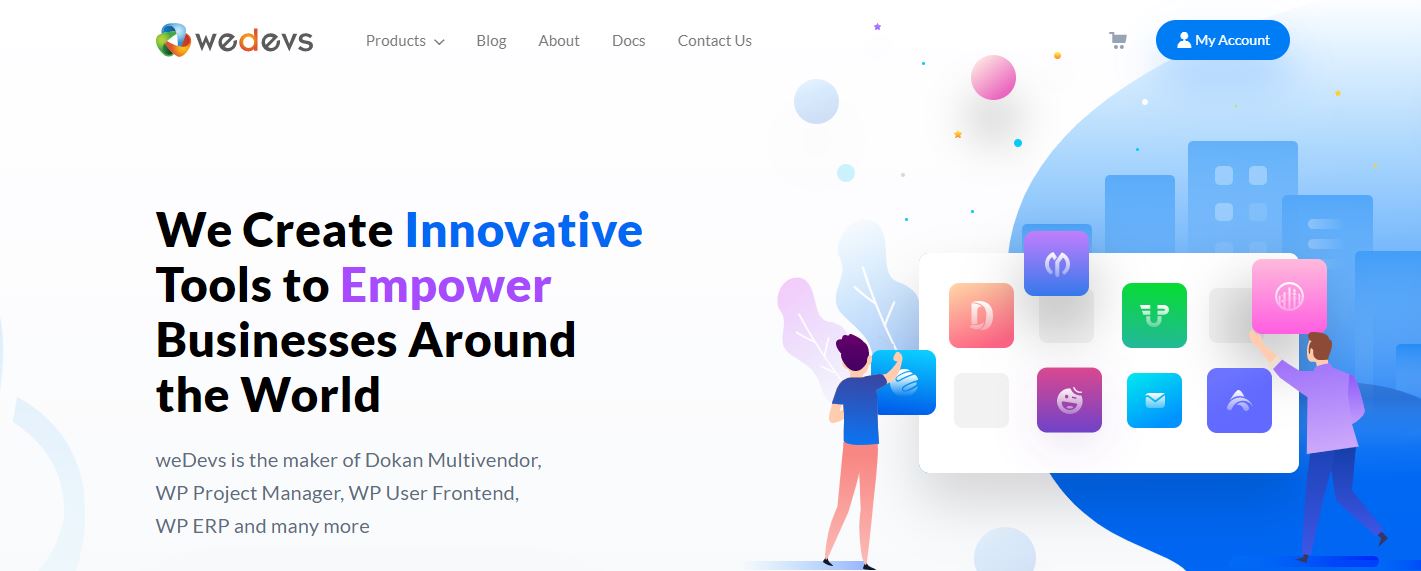 weDevs is another popular WordPress blog responsible for developing some popular plugins for WordPress like Dokan, WP User Frontend, WP ERP, weDevs, and others. Regardless of whether you're searching for blogs on WordPress instructional exercises, guides, plugins/theme reviews. Particularly in case you are hoping to become your eCommerce business on the web, this blog can assist you with certain extremely supportive aides.
WP Buffs

The WP Buffs WordPress blog is committed to assisting you with turning into a WordPress. ere, you can find everything from learning the basics of WordPress to all about how to edit the source code. It gives it's a long time to provide you quality material regarding WordPress. The blog has a dedicated team who are always ready to give their best and provide the best ever services to its users.
WP Mayor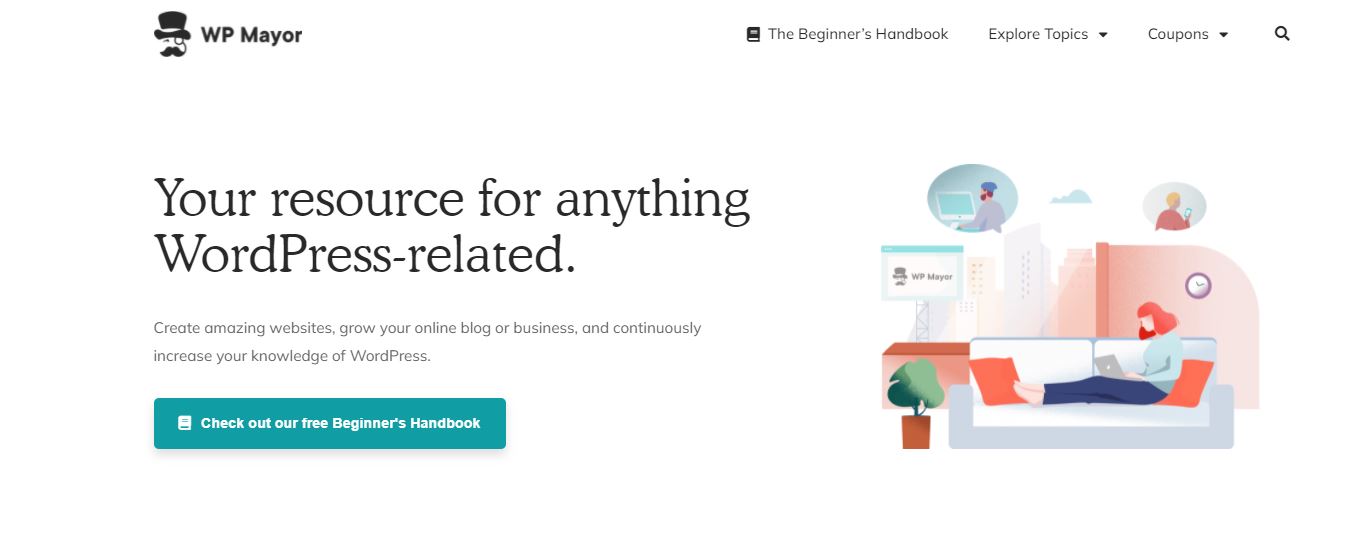 WP Mayor is a specific spot to find out about plugins with the assistance of remarkable surveys. The blog posts fair and exact reviews about WordPress plugins, themes, and other subjects. The remarkable thing about the blog is that it is controlled by renowned WordPress designer Jean Galea. In this blog, you can expect tips and deceives concerning mainstream plugins and themes.
WPMU Dev Blog
WPMU Dev Blog is a popular WordPress blog where you can find some uncommon tips and instructional exercises about WordPress security, execution, and reinforcements. It provides several insides and out, well-informed articles and instructional exercises that shed light on basic information about WordPress. This is an ideal blog for any WordPress lover hoping to adjust and raise their business and information.
WP Manage Ninja Blog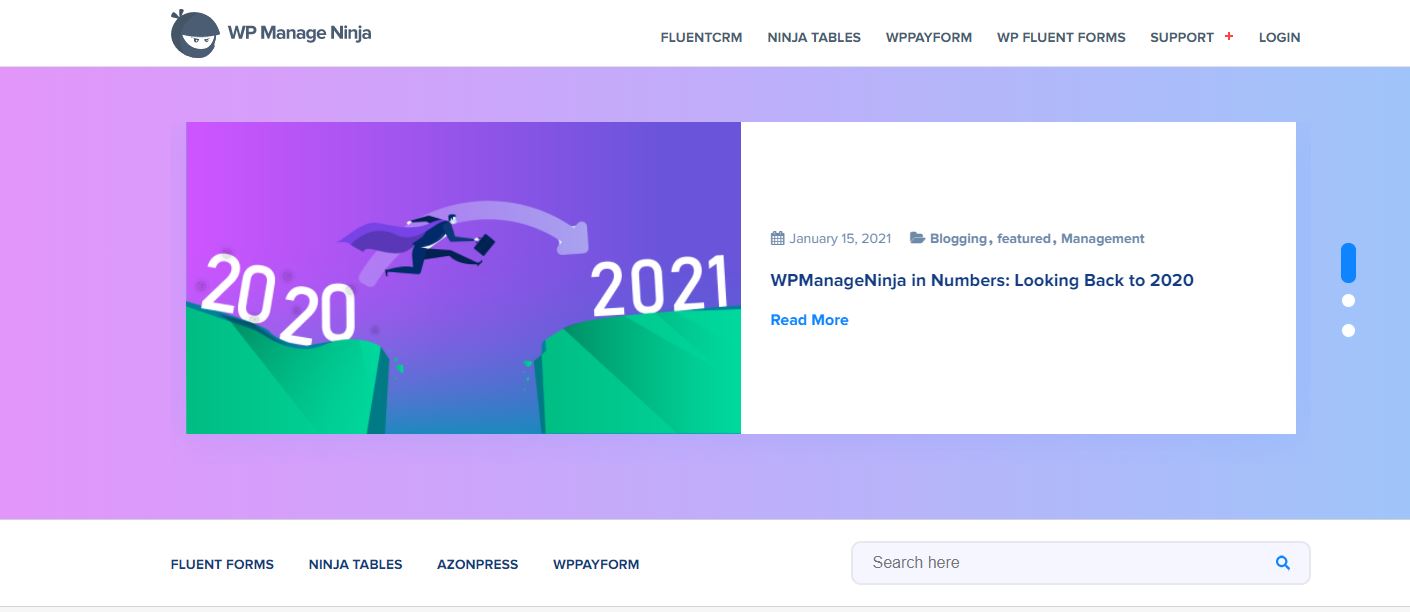 Likewise, WP Ninja Blog comes with top-notch plugins as well as phenomenal blogs inserted with significant WordPress data. It is a special blog for individuals searching for top-notch instructional exercises. The blog is popular for its excellent plugins that cause a positive activity mode. If you are among those who are looking for some high-quality WordPress tutorials, then this will be your best option.
Elegant Themes Blog

Elegant Themes Blog is another popular blog to know about WordPress plugins and themes. It also writes about WordPress guides and instructional exercises which are very useful. The blog comprises essential instructional tutorials which will guide you to set up your own WordPress blog. This covers nearly all that you are looking for. Actually, it is in our rundown of top WordPress online journals to follow.
Post Status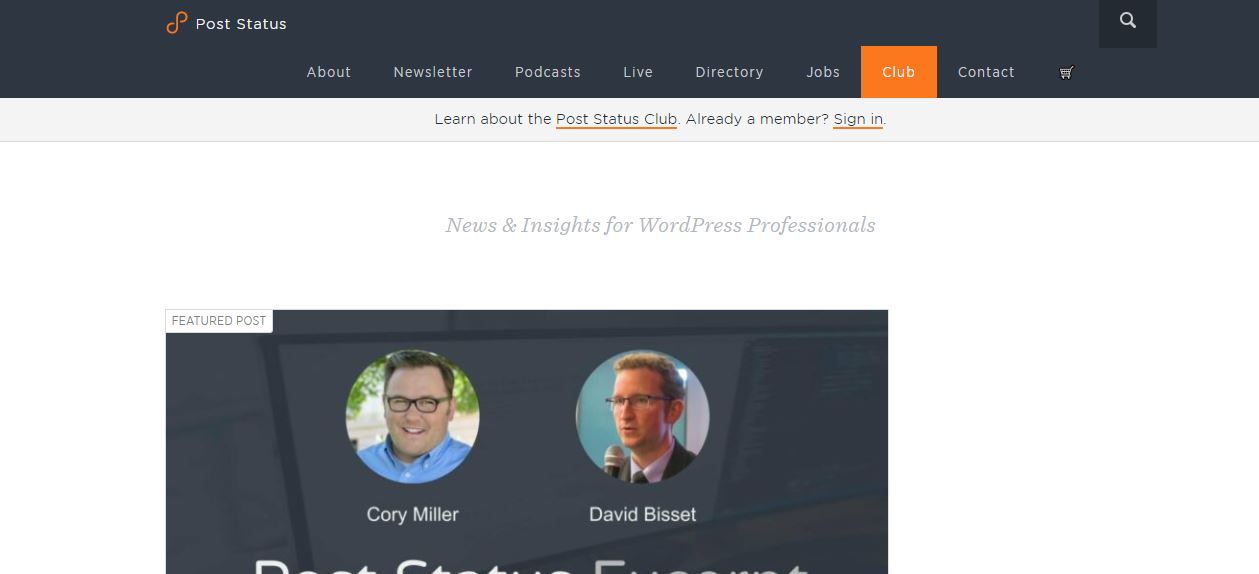 Post Status is a simply instructive blog run by Brian Krogsgard who has been utilizing WordPress since 2008. Later, it progressed into a normal blog in 2015 and is currently perhaps the most credible WordPress website to follow. Brain posts news articles on his podcast and always welcomes visitors and discusses various issues identified with WordPress experts, consultants, and clients, all things considered.
WooCommerce Blog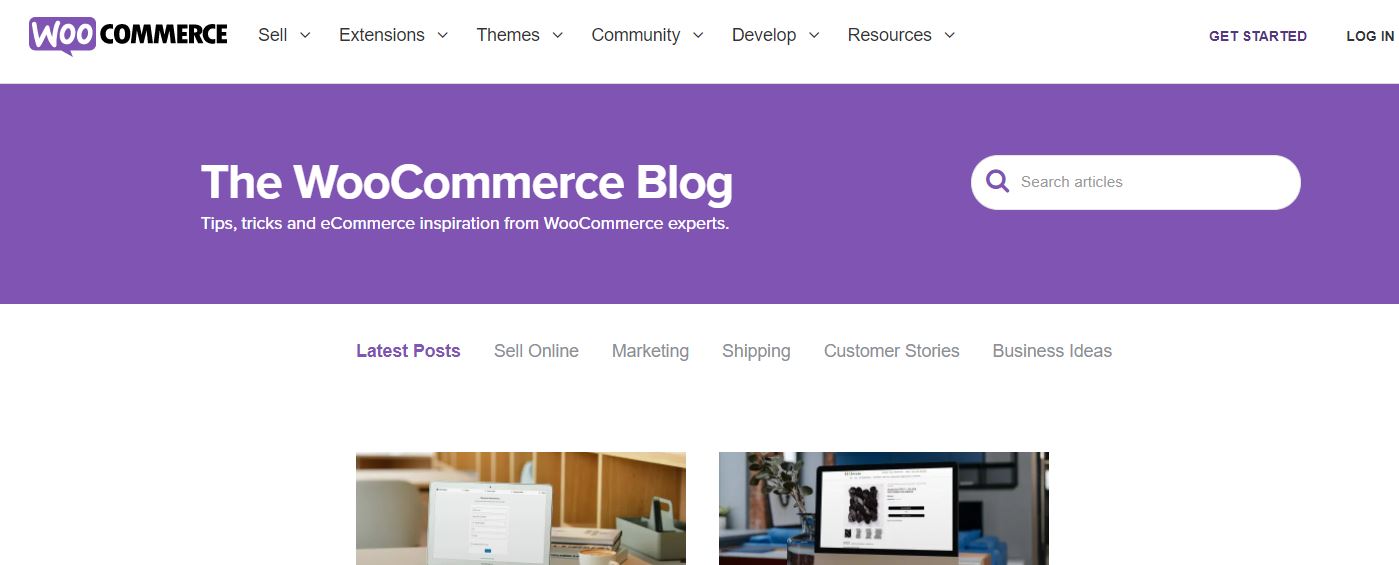 Are you about to begin with a web-based business site with WordPress? WooCommerce blog is the best approach. Getting everything you might want around WooCommerce can be precarious and the WooCommerce blog is the ideal spot to facilitate the cycle. It comprises instructional exercises and guides that will assist you with seeing every one of the fundamentals of WooCommerce. Not only that, WooCommerce designers will likewise discover many articles that will oblige their requirements.
Yoast Blog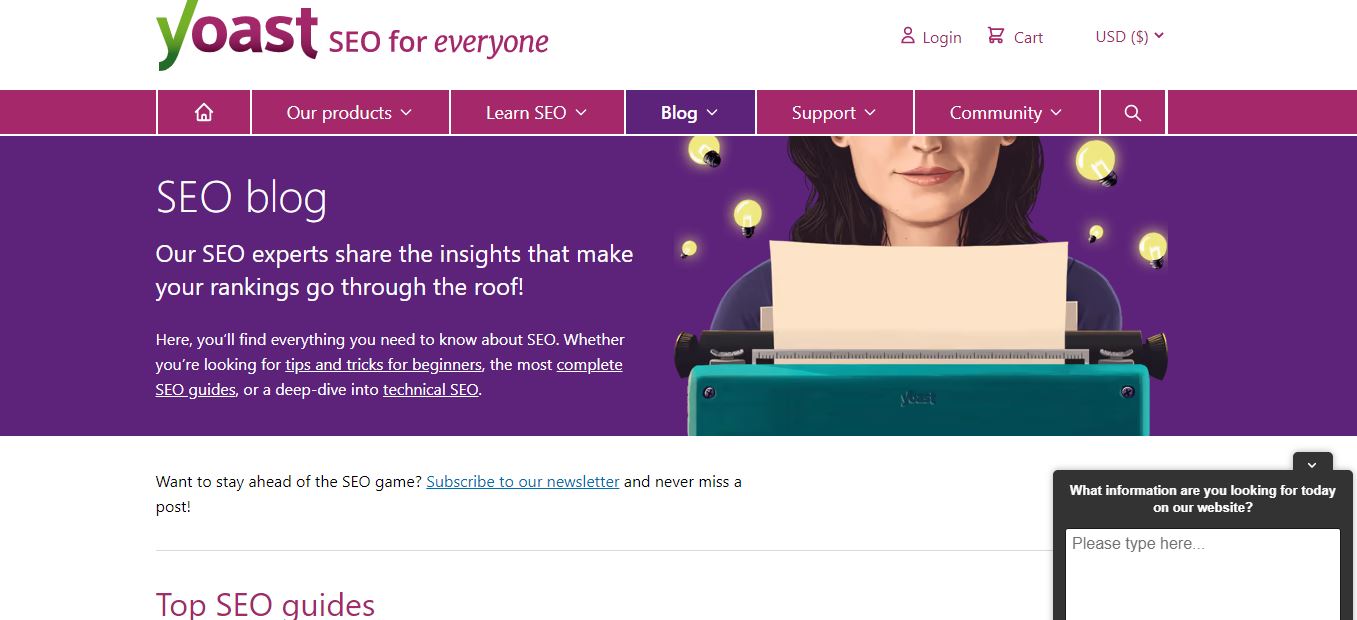 Last but not least, Yoast Blog is one of the greatest WordPress blogs. It makes online journals about an assortment of points going from SEO to Social Media. Here you can discover articles on WordPress security, WordPress facilitating and substantially, and many more. Likewise, the blog covers WordPress news and updates to stay up with the latest with what's going on in the WordPress world.
Conclusion
Finally, we did with all the listed popular WordPress blogs. These all are just amazing. Here, you can find out detailed tutorials on WordPress. If you want to set up your own website or blog, you can go through these blogs. For sure, all of them are very useful.
We hope you get this article helpful to you. If you have any confusion, you can let us know through the comment section. We will solve your queries and get back with your answer as soon as possible.
Follow us on Facebook and Twitter to get updates on more articles.
Also, See!!!
Categories
WordPress Blog