5+ Popular Yoast SEO Alternatives
Are you looking for Yoast SEO alternative? Here, you can find some of the popular options.
SEO plays an important role in getting huge traffic on your site. Whether you are a blogger, entrepreneur, small business owner, or anyone with an online presence, you must be concern about your audience. And for the sustainability of your presence, you need to maintain your traffic. Sometimes you need to look beyond your boundaries to find something new, you cannot stick to the same thing every time.
And the same thing happens to your SEO plugin. Yoast SEO is one of the best SEO plugins and it comes with almost all features to get the best SEO. but sometimes you may need less or more as it provides. So in such a case, you need to find some alternatives.
In this article, we have mentioned the best 5+ Yoast SEO alternatives. just go through the article and find the best one for you.
Let's get started:
What is the Yoast SEO Plugin?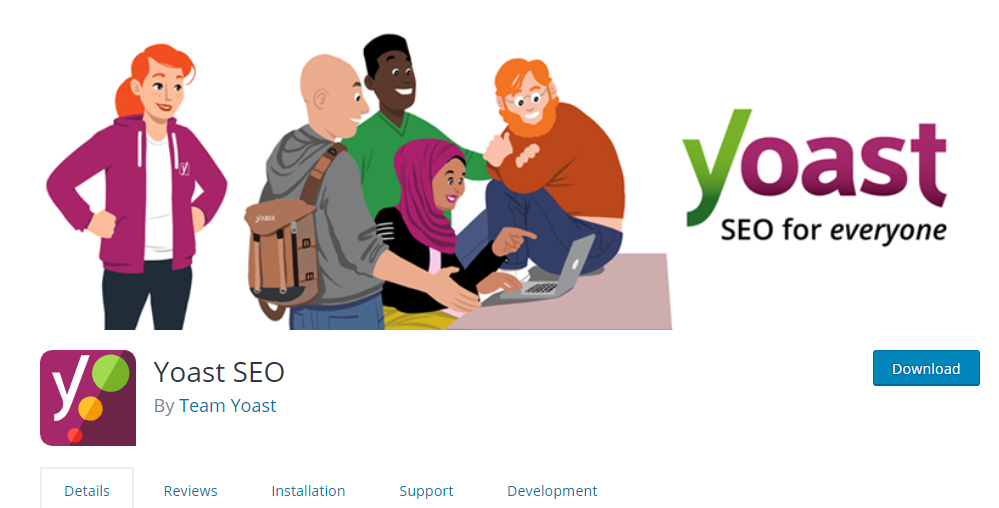 Yoast SEO is a popular WordPress plugin that helps you to optimize your site SEO. It is an all-in-one SEO tool to maintain the top SEO rank. Here, you will get a comprehensive set of website optimization tools which means you can easily produce search engine-friendly content. Not only that, it has full control over site breadcrumbs to help its users.
Features:
SEO optimized content
Analyze your site readability
Comes with Google live preview
Innovative schema markup
XML sitemaps
Translation ready
Yoast SEO alternative
Some of the Yoast SEO alternatives are:
Rank Math
Rank Math is a popular and powerful Yoast SEO alternative. It helps you to improve the SEO of your site. Because of its features, the plugin is also widely known as the "Swiss army knife of WordPress SEO". If you want to add more features to your site to improve its SEO, then Rank Math is the best option for you. Also, it comes with some smart automation features which will give you full power with just a few clicks. With this, you can grow your traffic and get a top SEO rank.
Features:
Allows you to analyze up to five keywords at once
Local SEO support to grow your local business
Provides full control over all aspects
Create and manage 301 and 302 redirects
Discover more focused keywords
Provides 24×7 support
Pricing:
Also available in free version
$59/year to track up to 500 keywords and premium features.
All-in-one SEO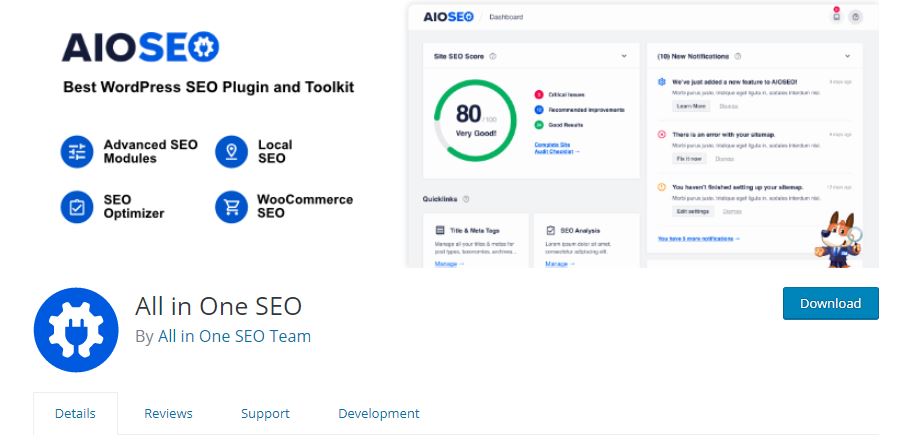 Another amazing Yoast SEO alternative is All-in-one SEO. Reflecting its name, it provides all possible features to customize your site's SEO. It is available in both freemium and premium versions. You can choose any of them as per your requirement. The plugin is very easy to use, even a beginner can use it very well. Here, you will get the most up-to-date SEO standards and SEO best practices. Due to these all, you don't need to hire an SEO expert.
Features:
Comes with TRUSEO Analysis for SEO optimization
Seamless SEO integrations
XML sitemaps
Provides unlimited SEO Keywords
Integrated with advanced SEO Canonical URL
User-friendly layout
Pricing:
Also available in free version
Basic plan starts at $49.50 per year.
SEOPress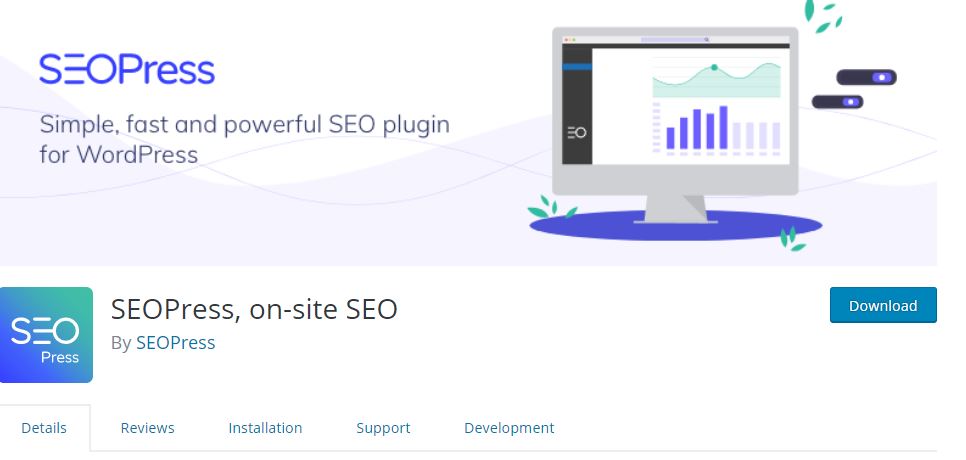 Likewise, SEOPress is a powerful Yoast SEO alternative and it helps you to optimize the SEO of your WordPress. The plugin comes with all necessary features and there is no need to install any additional extensions for redirects, schemas, sitemaps, and so on. Here, you will find a lot of unlimited keywords. You can implement it in your content and make it more powerful. Also, the plugin comes with some advanced content analysis tool that provides you optimization tips on how to write better blogs and posts. It tracks your visitors and download tracks, custom-dimension, affiliate links, etc.
Features:
Fully integrated with Google Analytics
Improve social network sharing
Fully white-labeled and ad-free
Helps you create both custom XML and HTML sitemaps
Improve the site crawling
Offers full nofollow management
Pricing:
Free to download
Premium version costs $39/year
The SEO Framework
Another popular Yoast SEO alternative in our list is The SEO Framework. The plugin is integrated with white-hat guidelines and rules imposed by WordPress and search engines. No matter whether you are a beginner or an expert, this SEO plugin will help you out. So what is it good for? Well, it protects your site against prominent SEO attacks. Not only that, but it also pre-fill all critical meta tags for you. If you really wanting an alternative to Yoast SEO, it will be one of the best choices.
Features:
Pages get rationally optimized
Helps you to optimize your metadata
Provides exceptional support
Compatible with almost every plugins
Enable breadcrumbs for Google Search
Helps you to get good SEO rank
Pricing:
Also available in free version
Premium plan starts at $49 per year
SEO by Squirrly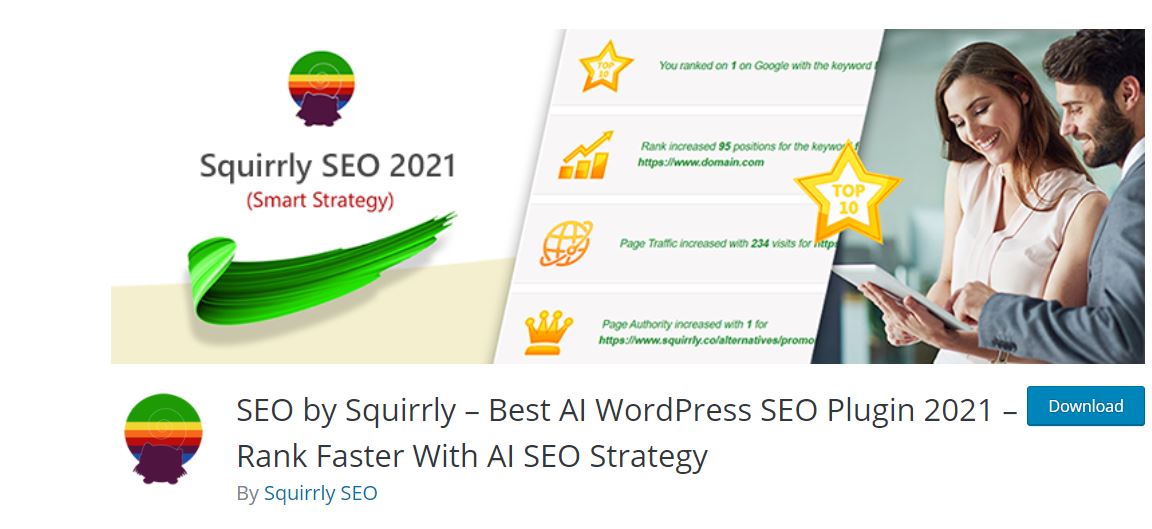 SEO by Squirrly, an SEO plugin that is also a non-human private SEO consultant. With its AI-based SEO consultant, you can easily get huge traffic and top SEO rank. Despite being a non-human, it offers the same level of advice as a human consultant does. It's really existing, isn't it? At first, it checks your traffic and your positions for all the pages in the Google search engine. And then provides expert-level advice to bring more traffic. This is really an amazing Yoast SEO alternative.
Features:
Easy-to-use and configure
Comes with Google Analytics tracking system
Advanced Sitemap XML
Multiple automation features
Comes with SERP Checker
Non-human SEO consultant
Pricing:
Free to download
Premium version is available at $29.99 per month
SEOPressor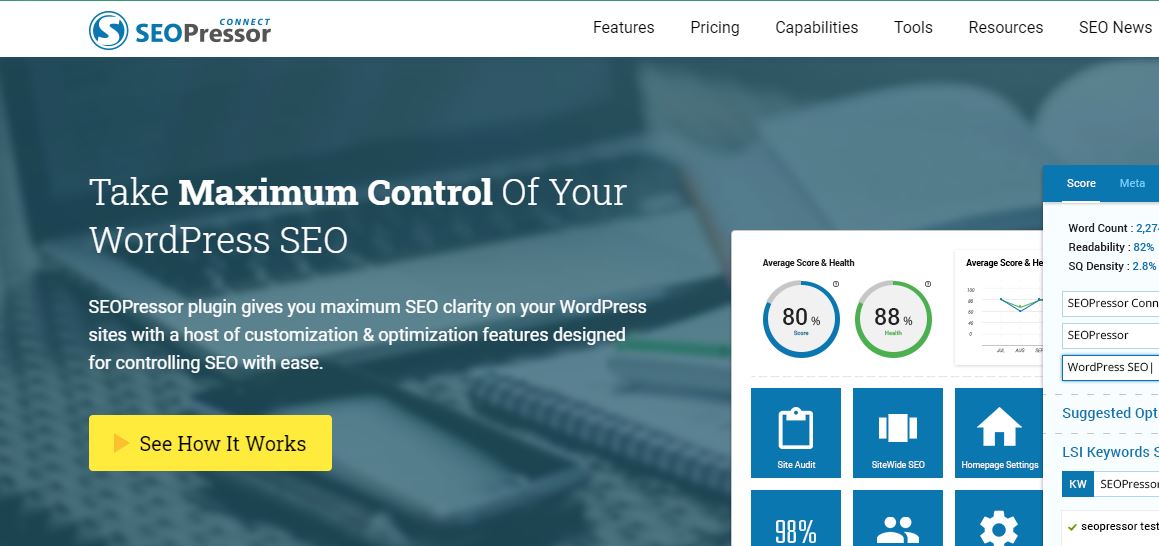 Last but not least, SEOPressor is an exclusively premium WordPress SEO plugin and one of the best alternatives to Yoast SEO. it mainly focuses on offering detailed on-page SEO and analysis. Here, you will get all basics features like setting your SEO titles/descriptions and social media information, creating an XML sitemap, and so on. Not only that, but the plugin also offers multiple keyword optimization. These will analyze your content for multiple focus keywords, rather than a single one.
Features:
Comes with progressive LSI keywords
Integrated with automatic internal links
Provides support for schema markup and Dublin Core
Broken link detection
Provides local SEO support
301 redirect tool
Pricing:
It costs $9 per month for use on a single site.
Which Is the Best Yoast SEO Alternative for You?
All of the above SEO plugins are just amazing. They all come with amazing features, keywords, and SEO optimization techniques. And when it comes to choosing an alternative, it totally depends on your requirement.
But still, if you want an alternative that somehow matches all of Yoast SEO's features and analysis, rank Math can be the better one. This is because it comes with several SEO optimization features within a free version. The plugin is also user-friendly and can e handle even by beginners. But still, the final decision to choose any alternative will be all yours.
At first, find out your requirements and then get the best alternative.
Conclusion
Finally, we did with all listed Yoast SEO alternatives. These all are created with amazing features which will look after your site SEO. So, go through the list, and pick one for your site to get top SEO rank.
We hope you get this article useful. Feel free to contact us if you have any issues. You can send your queries through the comment section. Follow us on Facebook and Twitter for more interesting articles.
Also, See!!!
Categories
WordPress Blog