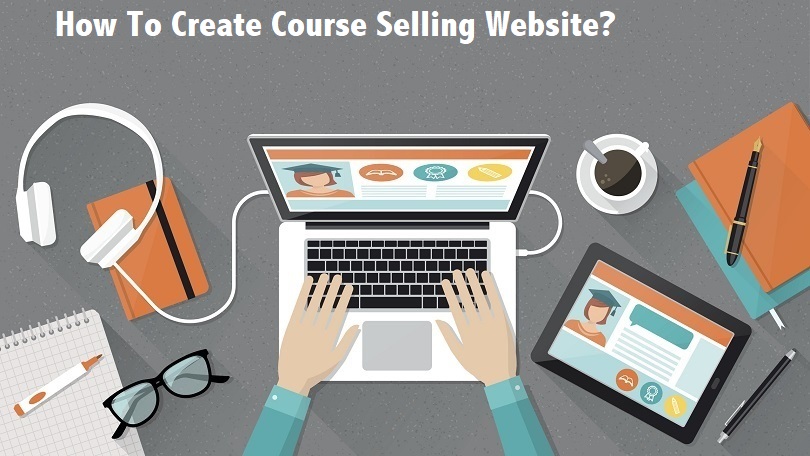 How to create a course selling website in 2022?
Are you about to create a course selling website? If yes, you are on the right way.
In today's world, most of us preferred virtual classes rather than physical ones. Due to this pandemic, most of the educational institution is running virtual classes, isn't it?
If you are thinking of moving your classroom to a virtual environment, this article is exactly for you. Different people have different points of view regarding online courses. But let me clear you, creating a course selling website is easier than before.
Through this article, you will get to know how to create a course selling website? Which platform is best to do this? And what tools are required?
Well, there is a different platform to create a course selling website. Among those all, WordPress is able to gain more popularity.
WordPress is a powerful and flexible platform. Here, you will get several options that are easy to deal with. If you use some online LMS (Learning Management System), it will come with expensive monthly subscriptions and platform fees. But with WordPress, you can avoid monthly subscription fees.
WordPress comes with many LMS plugins, pick any of them to get your job done. Its plugins are available in both free and premiums, get yours' as per your requirement.
Requirements to create Online Course selling Website
While creating a course selling website, you need to look after some important points.
Course idea to help others learn new skills
A domain name
WordPress hosting account
LMS plugin to create and manage courses
Full attention
If you follow the above rules, you can create your first-ever course selling website with WordPress in less than an hour.
Types of Online Courses to Create
Before we move forward, let's have a brief description of different types of online courses.
Free Introductory Course
The free introductory course is one of the most popular courses that attract the interests of a huge audience. It is a type of lead generation tool which is also simple and primarily text-based. Use the course to establish the basics of a topic. With this, you can even create more in-depth topics within a short time.
Certification Course
If you want to create 'graduates' of the course with a certificate of completion, you must go with a certification course. This course is very useful for a teaching career where you are teaching someone a new or marketable skill. For example, HubSpot Academy offers dozens of free certification courses.
Membership Course
When you offer one or more online courses as part of a subscription service, it comes under Membership course. With this, you can easily create recurring revenue for your business. And also provide ongoing support to your community and users. So, if you only plan on creating one online course, this may not be the best option.
Webinar
Another online course is Webinar. It is a live online event that consists mainly of audio and visual communication. You will get real-time access to sign-up to participate. It is one of the powerful marketing tools for promoting your online courses. This course is very much effective for lead generation.
Now, let's get started with the process for a course selling website.
Steps to create course selling website
Download and Install the LMS Plugin
Since you have chosen WordPress for your project, the very first step is to instaIl LMS plugin. WordPress offers both free and premium plugins. Get the one as per your requirements. Follow the following steps to install the WordPress LMS plugin:
Navigate to Plugins
Go to your admin dashboard
Select the "Add New" button
Click Upload Plugin
Browse for and select the .zip file that you downloaded or purchase
Click Install Now
Once the plugin is installed, click on Activate Plugin
There are still many more processes to download the plugin. Alternatively, you can search for it on the plugin page, then click Install Now, followed by Activate.
Creating Your First Course
You have installed your required LMS plugin. Now, let's get ready to create your very first-course selling website. In this article, we will go with MemberPress.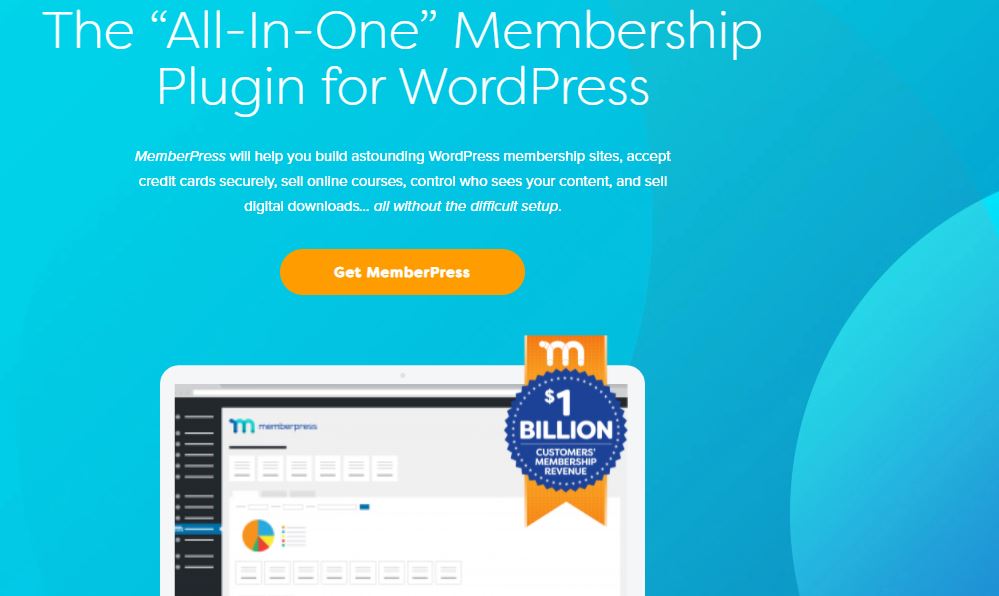 We are choosing this because it helps you to create and manage online courses very easily. Also, the plugin comes with a very easy-to-use course builder that allows you to create courses, add sections, edit lessons, and more. But still, you can any of the LMS plugin.
So let's see how can a user create a powerful course selling website.
At first visit MemberPress
Go to the Courses page
Click on install and activate the courses addon button
Once, it is done, you'll be redirected to the courses page
Go to the top of the page
Click on the 'Add New' button
With this, the MemberPress course builder screen will be launched at the top. Here, you will see the 'Course Page' option, Just provide a course topic, title, and description. Since MemberPress course builder uses the default WordPress block editor, you can get an attractive course page layout. You will also get an option to add 'Course Categories' and 'Course Tags', set a featured image, and provide a course page.
Configure the Course Settings
Up to now, you have done outlining the course curriculum. Now, it's time to configure the course setting. And for this, you need to go through five tabs.
General tab: Here, select the duration of your course in minutes, hours, days, or weeks. Also, set a limit for the number of students that can enroll in the course.
Assessment tab: This tab suggests you choose how you're going to evaluate students for your online course.
Pricing section: Since you are creating an online course, you just need to fix its price. In this section, you can get an option to set a price for your courses.
Review Logs: With Review Logs, you can easily manage all those reviews received on your online course. For now, this isn't something you have to worry about seeing as it won't have any reviews yet.
Author tab: Lastly, the Author section deals with your email.
Once you are done with all settings, click on the Save Draft button at the top.
Add the Lessons to Your Course
You have already built the framework for your online course. Now filled out with course content, meaning the lessons. For this, follow the given steps:
Navigate to MemberPress
You'll see a list of all the lessons
Add the lesson to your new course
Select the Edit link under the lesson title
Now, add and format your text
Click on the Add Media button at the top to add audios, videos, and images
At the bottom of the page, there will be a section for Lesson Settings:
Lastly, click on the Update button
Creating Course Membership Subscriptions
Since we are using MemberPress, it allows you to easily sell online courses with subscription plans. You are flexible to create several membership plans as you like. To add a membership subscription, go through the following steps:
Go to MemberPress
Click on the Add New button
Next, Go to create a new membership page
Provide a title for this membership plan
Enter the membership pricing under the 'Membership Terms' box on the right
Choose the access duration from lifetime, expire (recurring), or fixed expire
Now, scroll down to the Membership Options and configure its options
Click on the Publish button to save your changes
In this way, you can easily configure your course member membership subscription. If you want to add more plans, repeat the process.
Restrict Course Access to Membership Plans
With Memberpress, you will get powerful access control rules. They allow you to decide who gets access to your online course. To restrict course access,
Go to MemberPress rules page
Click on the 'Add New' button.
You will be directed to the Rule wizard page
Select the content you want to protect under the 'Protected' content section
Below that page, select the condition
Click on the 'Save Rule' button to save your settings
Preview & Customize Your Online Course
Your course is almost set. Now it's time to preview and customize your online course. By default, MemberPress allows you to use the classroom mode. With this, your course pages and the content will always look attractive.
Go to your course website
You'll see a list of your courses
Click on the 'Preview as' menu
Here, you will be able to see the course overview, sections, and lessons
To customize page templates visit Appearance
Go to customize page option
Click on the 'MemberPress Classroom' tab
Upload your brand logo and change colors
Click on the Publish button to save your changes
Sell and Promote your Online courses
Once you created your course selling website, it's time to sell your courses. We all know both MemberPress and WordPress are super flexible for selling any courses. Here you will get numerous tools, powerful subscriptions, payments, memberships, and other features.
Also, this combination attracts more audiences. This will be helpful for your site promotion.
Conclusion
Finally, we did with the overall procedure to create an online course selling website. By following the above steps, you can easily get your work done. Creating a course selling website is always a better way to get more traffic. With this, you will know how to create a website, how to add courses, and how to customize it.
Hopefully, you get this article helpful to you. If you are getting any issues, you can contact us through the comment section. We will get back with your answer as soon as possible.
Follow our website to get more interesting articles.
Categories
Tutorials