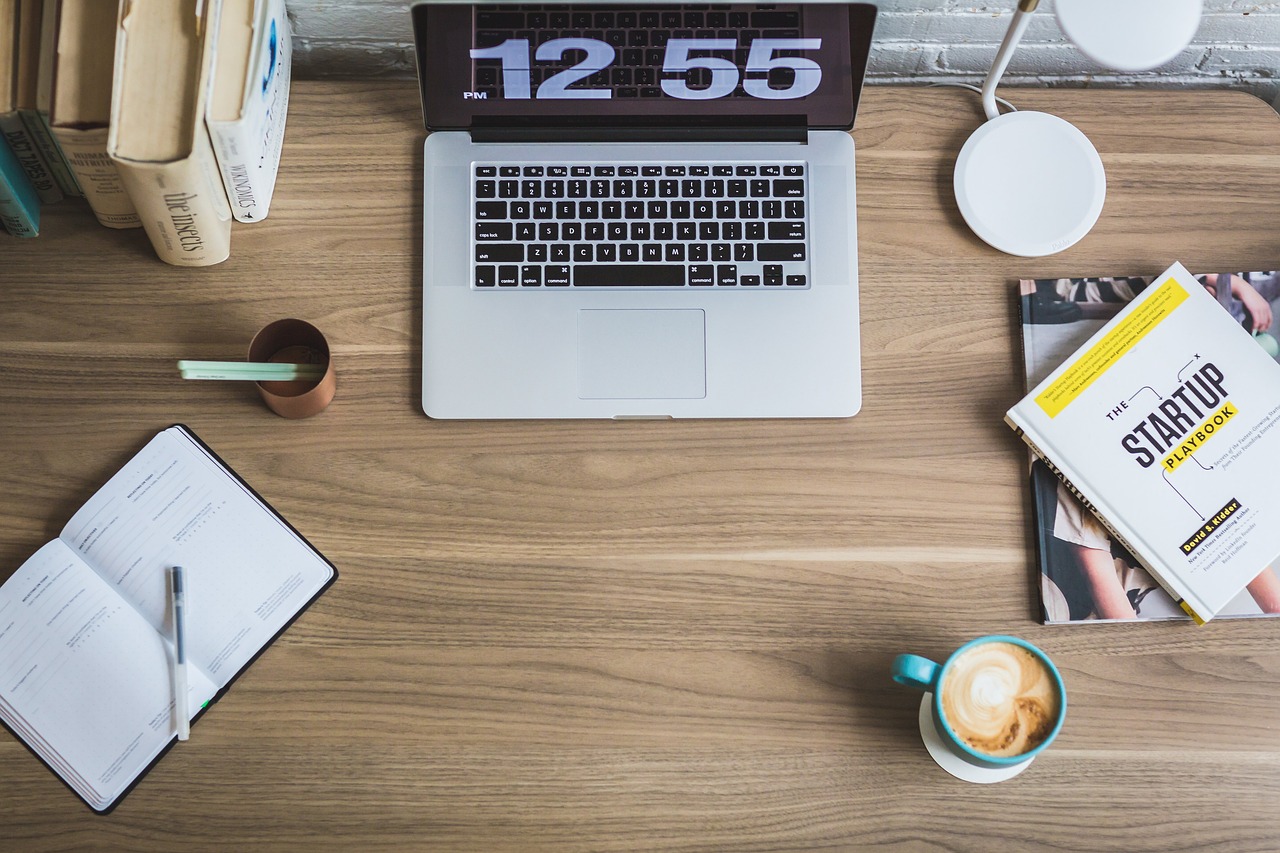 How to start an online news portal in 2022 [Updated]?
If you're wondering how to start an online news portal, then you're in the right place. Today we are going to discuss overall steps with which you will able to create an online news portal.
We have to change with time. Previously, people refer newspaper to know about the different news over the world. But now time changes, most of the people prefer online portal to get the news. Many news and magazine industries have started to develop and design online news portal services and introducing e-papers.
Launching an online news portal creates a strong online presence without spending too much. You need to hire an expert or coder for this. A beginner with basic knowledge can do it very well. in this article, we are going to discuss how to start an online news portal easily.
Let's get started:
Step.1 Plan your Business
Te first thing you should think about is to make a powerful planning for our business. A clear plan is essential for success as an entrepreneur. You have to design an overall plan on how to start an online news portal:
The startup and ongoing costs
Target the market
Name of your business
Whether to hire editor and writers or not
Selling advertising
Charging for subscriptions
Producing sponsored content
Well, there are many more things that should be considered before starting any online news portal.
Step.2 Selecting best web development platform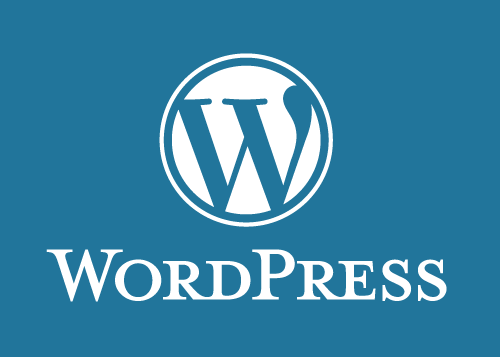 Well, if you have decided to start your online news portal, the next thing you need to decide is the best web development platform. There are several amazing platforms to get started with. You need to select the best of them.
While selecting your platform, stick for its flexibility and scalability. Verify which platforms offer customizable designs, responsive sites, high security, and they're SEO friendly.
Each of them is best in their own way. But I suggest you go to WordPress. WordPress is the best platform to start your news portal because of its easy access and great functionality. It is the most popular way to develop a website in existence. Around one-third of all the websites on the Internet are created with WordPress which clearly shows its popularity.
Here have a looks toward some of the highlight of WordPress:
Comes with a robust editor which is easy to use
Specially optimized for text content
Allows you to add images and other multimedia content easily
Automatically shows your latest posts at the top which makes your news site ideal
Provides amazing themes and plugins for your site customization
Step.3 Selecting and buying domain
Now you have to choose your domain. A domain name is an address of your site on the internet. With this users can browse for your site. For example mantrabrain.com, with this you can browse this site.
Well selecting a suitable name is quite a tough decision. But always select the name related to your site, which reflects what your site is about. Keep it memorable as it will represent your news site from now on.
Take your time, keep your mind focused, and think for a powerful domain name for your news portal. In case, if you get stuck and confused about selecting it, you can take help through the domain name generator. It will help you out to select a better domain name.
Once you select your domain name, buy it. Congratulation, now you have an ideal address of your news portal on the internet.
Step.4 Choosing best hosting
After you decided your domain name, it's time for a web hosting service. It is a storage space where you can save all your files, posts, pages, and databases online. Wher your users browse for your site, your host server will send all of your website's files to the browser so it can be displayed on their device.
There are several web hosting providers, all have their own features and services. So you need to choose a better option that offers great performance and features. Choose the hosting which offers automated backups, top-notch security, and many more services.
It is better to choose hosting which is easy to use and start with. So I suggest you choose SiteGround. It is a good and reliable hosting service that offers amazing services. Go for its service plans and get it for your news portal.
But still you are free to choose any others web hosting service.
Step.5 Install theme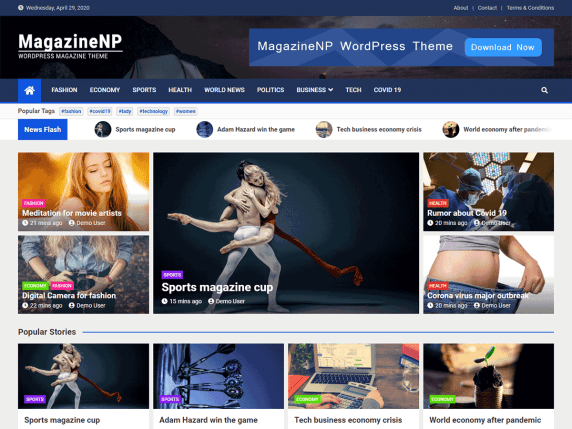 You have already selected WordPress as your platform. It offers thousands of news themes that come with amazing features. A theme is responsible for managing your content within a website. If you want to make your news portal powerful, you need to select a stunning and elegant theme for it.
If you visit the WordPress directory, you will get thousands of options. Among them, one of the amazing magazine themes is MagazineNP. It is a clean and powerful theme that will help you to create a stunning news portal. It is best for Blog, Magazine, publisher, online news, news portal, or any kind of news publishing site.
Features of MagazineNP
Fully responsive
Several customization options
Single click demo import
Theme style homepage
SEO optimized
Modern design for magazine
Hence with MagazineNP, you will get several amazing ideas and know-how to start an online news portal with easy access.
Step.6 Set up plugins
With WordPress, you will get thousands of wonderful Plugins. Plugins offer several essential features that are required for a stable website. It helps you to showcase your site elements in an attractive way. Search for a plugin that adds functionality to your news portal.
WordPress directory offers several plugins suitable for an online news portal. So go for the list and get the best option for you. WordPress plugins are available in both free and premium versions. Select the plans as per your requirement.
If you are beginners, I suggest you go for a free plugin, otherwise, you can select any of the premium plugins by verifying its services and features.
Step. 7 Creating posts and pages within WordPress
You have successfully set up your new portal. Now, it's time to create post for your site. Aren't you excited about the very first post for your news portal?
Writing a post is easier but managing it is quite a tough part. As you are launching a news portal, you have to give more attention to the designing part. You need to showcase each of the elements in an attractive way which will grab the attention of your visitors.
Well, this task is quite difficult for newbies. In such a case, you can go for WordPress' new block editor (AKA Gutenberg). It is a wonderful editor that will help you to format your text and adding multimedia files with easy access.
Once you finished with your post, publish it. Congratulation, you have successfully posted your first news on your online news portal.
Conclusion
Hence, we have covered the overall steps required to start an online news portal. If you go through this article without missing any step, I am sure you can easily create your news portal. You need not be an expert to start a News website, even a beginner can do it beautifully. Just you need to be focused and have patience.
I hope you get this article helpful to you. Feel free to send your queries through our comment section. We heartily accept it and get back with your answer. Keep visiting our site for more interesting articles.
Categories
Tutorials