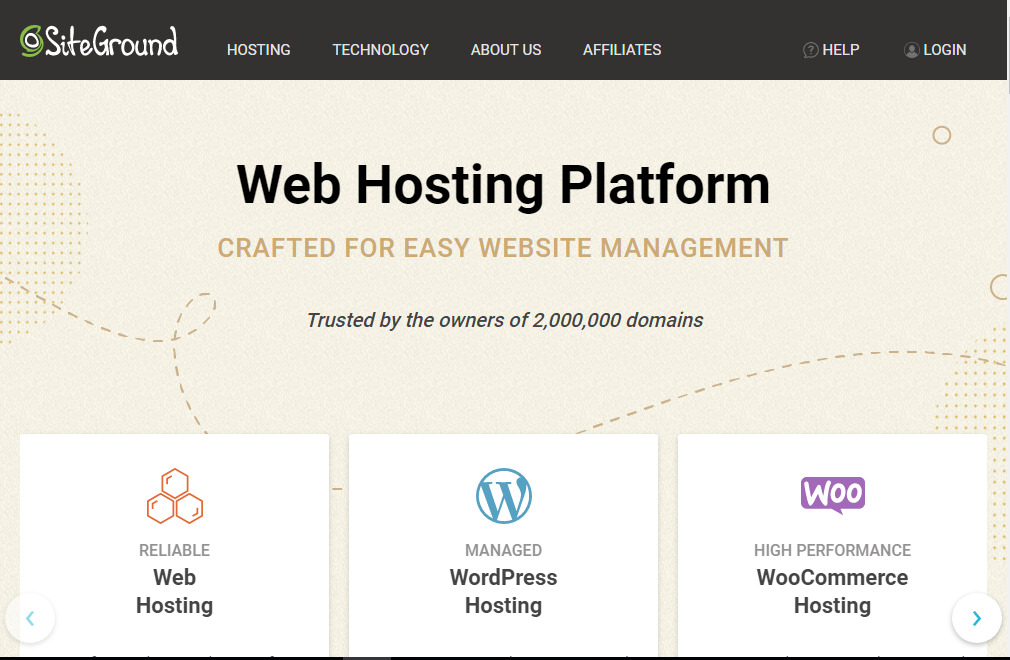 10 Best WordPress Hosting Services 2022 [Updated]
Are you looking for the best WordPress Hosting services for your websites? However, choosing the Best WordPress Hosting is the most important decision you to need to make. But it is s difficult task to choose the best one.
So, what is Web Hosting?
Web Hosting is a service that allows you or your organization to publish your organization live on the internet. These web hosts provide the servers that deliver your site to your users. Although it provides the technologies and services needed for the website or web page to be viewed on the internet.
On the other hand, there are some important things you should consider while choosing a Best Web Hosting for WordPress.
Speed (Load Time)
Speed is the most important element that provides the best user experience to your site. While everyone wants a fast loading website. So that it is a vital element to boost your SEO.
Technical Support
Excellent support is essential for a hosting provider. It means that you will always have a team of experts. Thus, you can rely on if you ever need assistance.
Availability ( Uptime)
You never want your website to go down even for a small period of time. So, it is very important to have a Web Hosting service that offers maximum availability.
Upgrade Options
If you plan to grow your website as time goes on, you need to work with a WordPress Hosting that is capable to upgrade that growth every step of the way.
Security
Security is a foremost concern when choosing a WordPress hosting provider. A provider should offer all the security features that your website needs in order to keep your data and the customer's data safe from breaches.
Pricing
There were different pricing options on hosting plans. Pricing will be different as per the hosting provider. If you have a low budget you can choose cheap WordPress hosting else you can go with some moderate web hosting so that you will get what you needed on hosting services.
WordPress Specific Services
For your WordPress websites, you can select any Web Host company that offers Shared Linus Hosting Server with PHP.
Moreover, there are different types of hosting plans which is very important to get to know and they are:
Shared Hosting
VPS (Virtual Private Server) Hosting
Cloud Hosting
Dedicated Hosting
Managed Hosting
Reseller Hosting
Along with this, let's take a look at the list below. And find the Best WordPress Hosting Services for your WordPress website.
Best WordPress Hosting Services: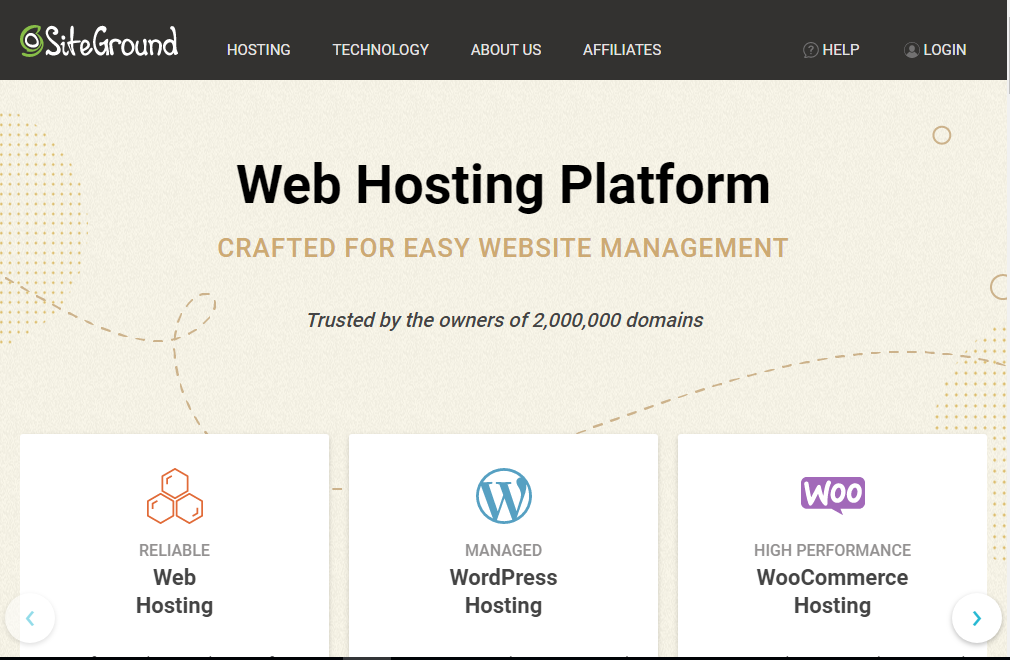 SiteGround is one of the top leading Web Hosting company. Although it offers feature-rich managed WordPress Hosting at a low price. You'll get the usual automated updates, free backups, SSL security, and unmetered bandwidth. Moreover, this hosting service provides a family and helpful support system. It also provides daily backups and WordPress hosting plans every people need.
Cost start from : $3.95/mo
Load Time: 714 ms
Up Time: 99.99%
Key Features:
1 click WordPress installer
Easy to test and deploy any changes to the site
WordPress Staging
Superfast website/ Super Cacher
Auto Updates
Bluehost
Bluehost is another largest web hosting company. It is officially recommended hosting provider WordPress. Although Bluehost offer server setups specifically optimized for WordPress. It can be trusted for its years of experience in making WordPress hosting better and easier. Furthermore, this hosting service will allow for tons of traffic and offers great security.
Cost start from : $2.75/mo
Load Time: 409 ms
Up Time: >99.99%
Key Features:
Standard performance
Incredible support
Free SSL certificate included
Fast loading
Powerful and flexible hosting service
WP Engine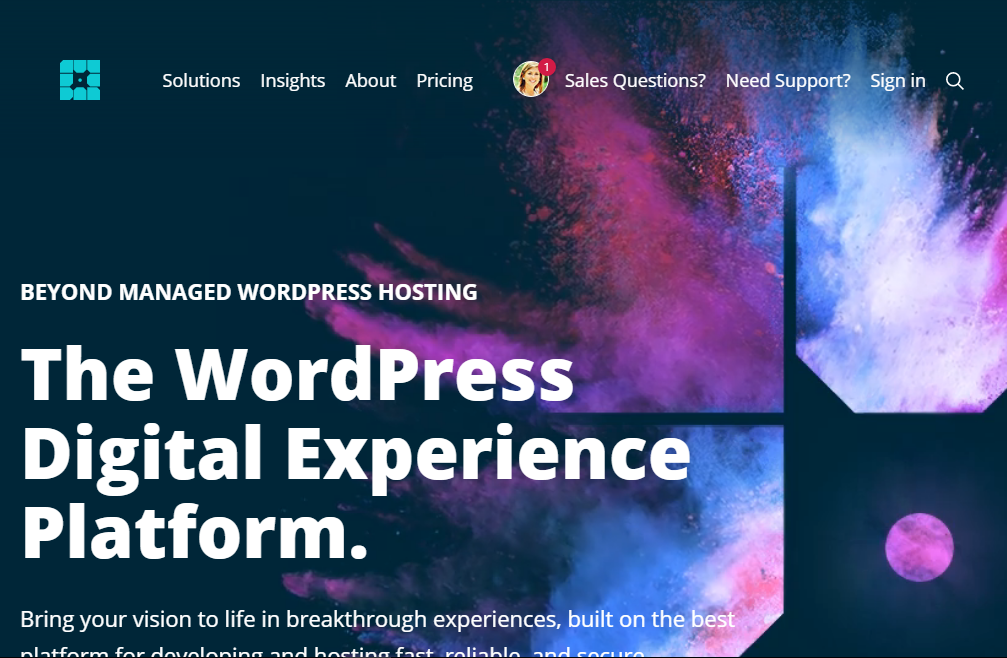 WP Engine is a leading web hosting company in the managed WordPress hosting. It offers a number of standard packages split out by traffic, storage, and a number of sites that can be hosted. In addition, it provides your WordPress website the highest possible availability. It also provide speed, scalability, and security around the clock.
Cost start from : $35/mo
Load Time: 582 ms
Up Time: 99.99%
Key Features:
Daily Backups
SSL certificate with a single click
Reliable and superb support
High-grade security
CDN ( Content Delivery Network ) ready
HostGator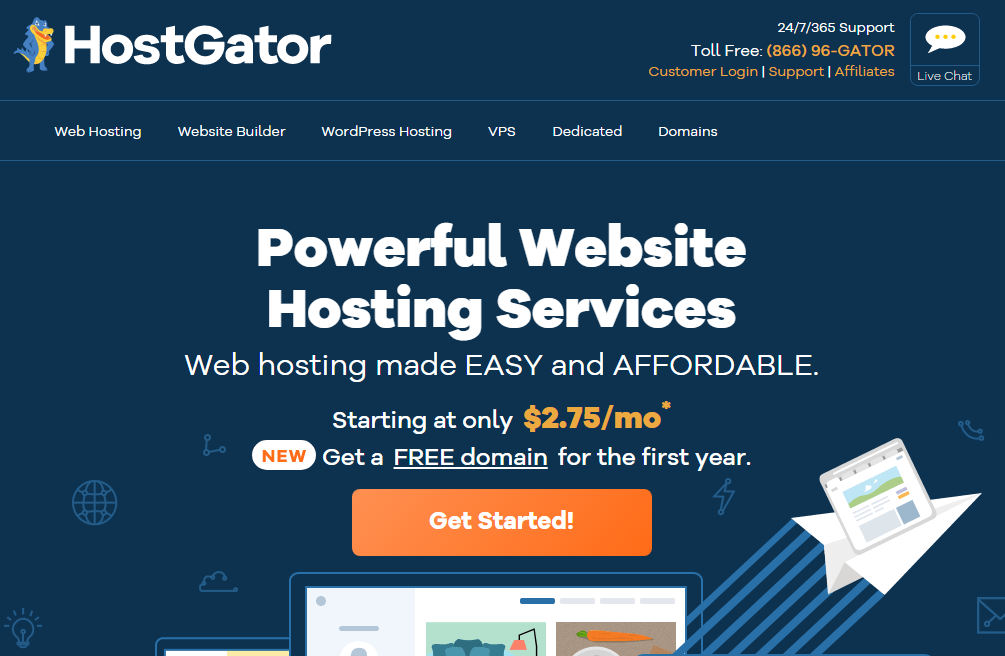 HostGator is one of the best hosting providers in the world. With several tiers, easy installation, and lots of features, HostGator is offering a good deal. Although it comes up as a convenient and simple hosting solution for WordPress users of all levels. Also, it offers strong plans across the board, and WordPress hosting is no different.
Cost start from : $2.99/mo
Load Time: 421 ms
Up Time: 99.97%
Key Features:
Simple WordPress cloud interface
Easy to use control panel to manage your website
1 click WordPress install
Transfer service and quick install
Easy to configure panel
Visit HostGator
DreamHost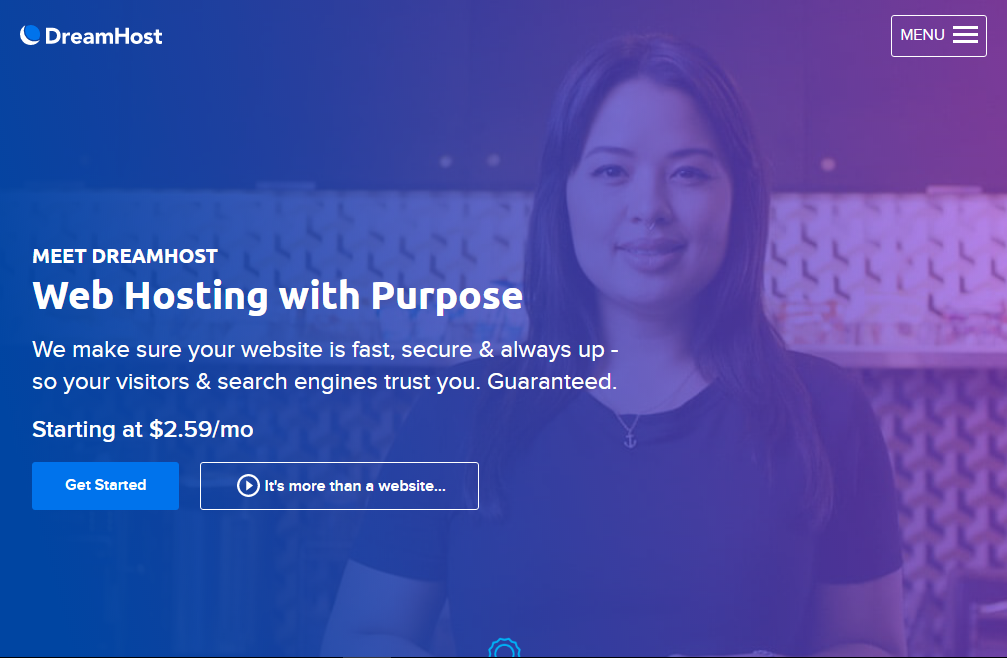 DreamHost is yet another high-quality hosting provider. It is an officially recommended hosting provider in WordPress.org. Although they offer both plans: Shared plan and Managed plan. Both plans enable you to host unlimited sites. As well as space and bandwidth you'll need. In addition, it also offers a one-click installation that will get you up and running fast.
Cost start from $7.95/mo
Load Time: 724 ms
Up Time: 99.94%
Key Features:
Super easy to use
Fast and reliable
Automated updates and backups
Ready for eCommerce
Instant WordPress setup
InMotion Hosting
InMotion Hosting is another best hosting services in the WordPress platform. While they offer only a few select plans, but plenty of WordPress-exclusive features. Their WordPress plans are particularly attractive due to budget-friendly prices. Most importantly they have a wide range of instant customer support channels.
Cost start from : $3.99/mo
Load Time: 803 ms
Up Time: 99.94%
Key Features:
Free website migration
Daily automatic data backups
A wide variety of plans
Caching plugins support
Unlimited disk space and bandwidth available
A2 Hosting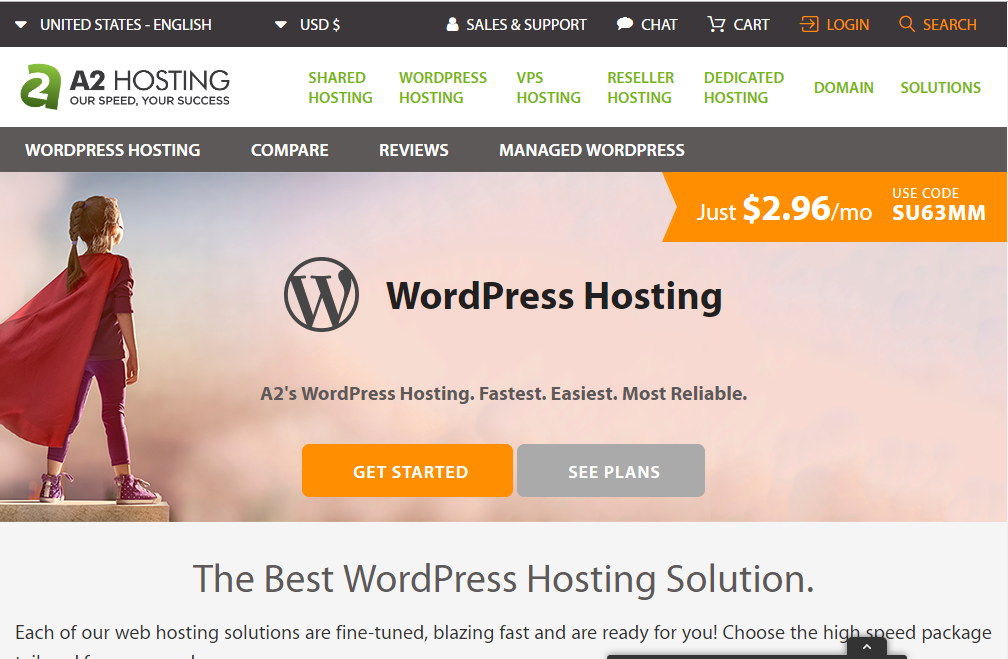 A2 Hosting is a well-known reliable WordPress hosting provider. Although A2 Hosting implements caching, which stores data in a visitor's browser. So they won't have to request information from your website every time someone tries to access it. Moreover, they offer fine-tuned and blazing fast hosting service. And also along with dedicated support.
Cost start from : $3.92/mo
Load Time: 392 ms
Up Time: 99.91%
Key Features:
Free account migration
Pre-installed WordPress setup
Free SSL provided
24/7 expert support
Configured with the best speed and security settings
Visit A2 Hosting
iPage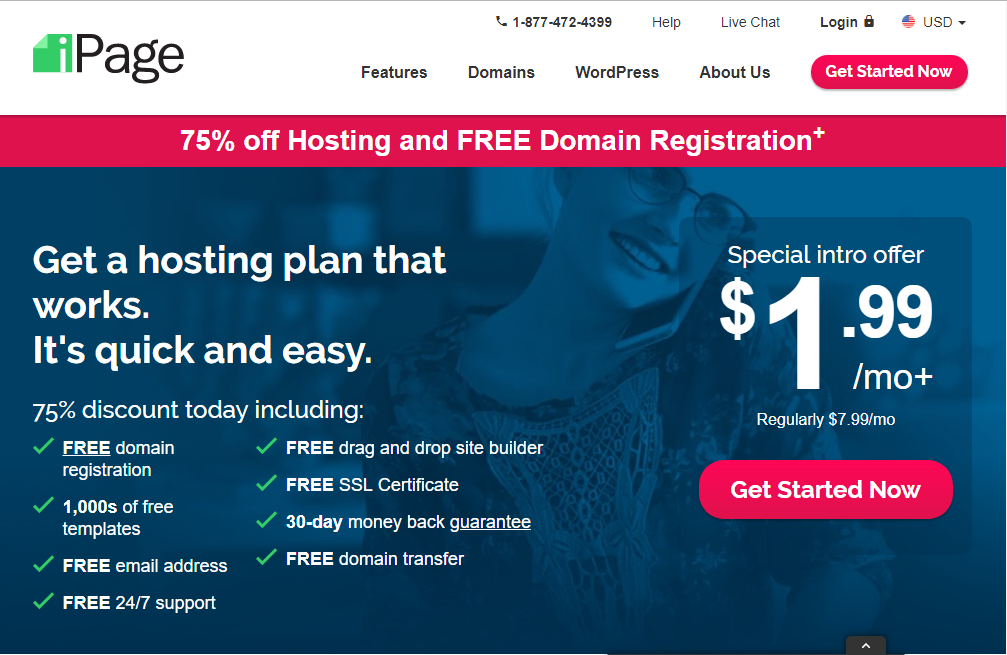 iPage is yet another reliable web hosting services. It hosts over the million websites around the world. Although it is one of the best cheap hostings for WordPress. And also offers web hosting plans for as low as $1.99 per month. Furthermore, you can also create your own online store and sell goods online with its excellent eCommerce functionality.
Cost start from: $1.99/mo
Load Time: 831 ms
Up Time: 99.98%
Key Features:
Free website builder
Unlimited domains name allowed
Free WordPress site-building tools included
Free SSL certificate
eCommerce websites
Flywheel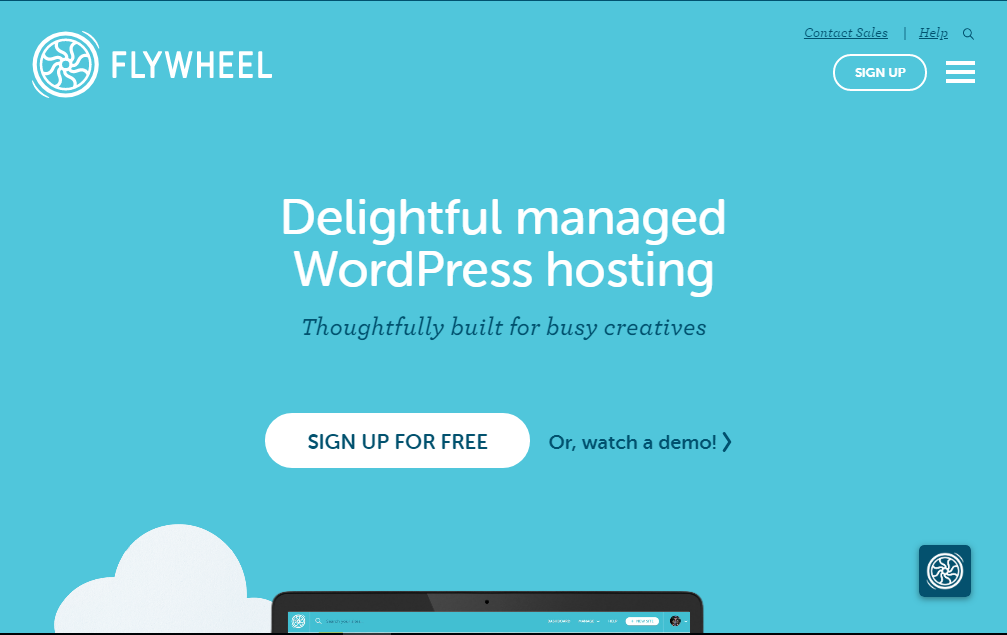 A Flywheel is a beautiful WP hosting and management service by WordPress.org. While it is built for beginners, designers, and agencies. It offers a wide variety of plans at different price points. And also incorporates advanced features across all of them. Furthermore, Flywheel provides rock-solid security, high website performance. And also provide awesome support from the professional team.
Cost start from : $15/mo
Load Time: 524ms
Up Time: 99.99%
key Features:
Incredible infrastructure
Managed WordPress security
Create and restore backups
incredible support
CDN included
GreenGeeks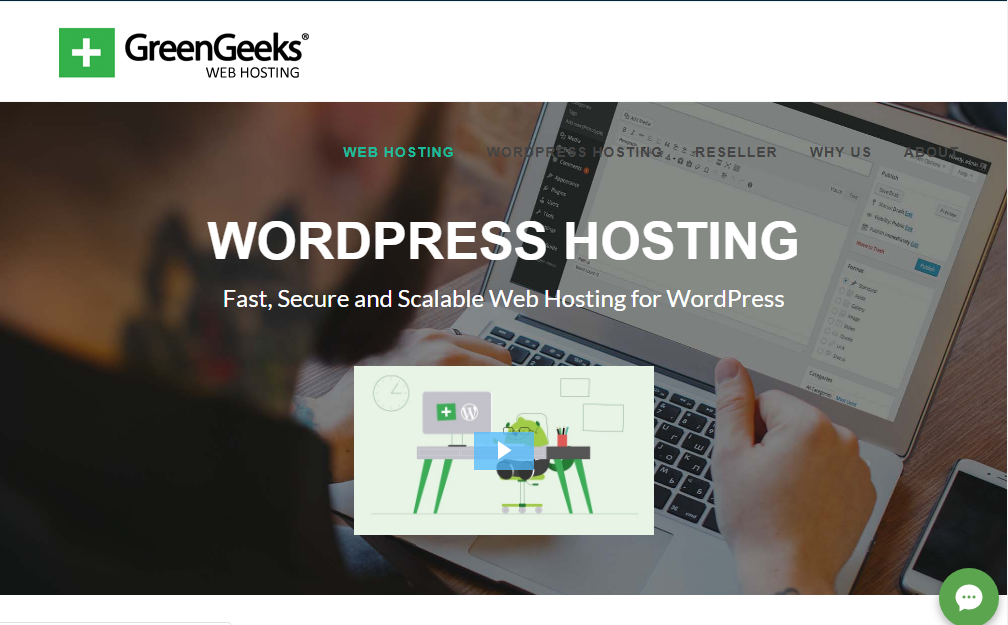 GreenGeeks is another faster, scalable, and eco-friendly web hosting platform. Although it offers fast and reliable hosting at an affordable rate. This web hosting platform is specially engineered to perform while being environmentally friendly. In addition, it keeps your website secure with custom security rules and zero-day vulnerability fixes. Additionally, GreenGeeks offers WordPress ready hosting at a cost-effective price.
Cost start from : $3.95/mo
Load Time: 520 ms
Up Time: 99.93%
Key Features:
Best speed technologies
SSD storage arrays
Stable hosting platform
Advanced security
1 click WordPress install and auto backups
Wrapping Up
We hope this article helps you to choose the Best WordPress Hosting Services for your website. While all hosting providers surveyed performed admirably in their respective ways.
Categories
wordpress hosting
/
Hosting services
/
web hosting